My first reaction to sleeping in this morning was anger at myself. I feel like I've had enough post-trip adjustment time, and I had stored up big plans for this week, big deadlines with equally big hopes, big expectations of myself. Prying my groggy limbs off the mattress at 9:30 this morning? Not part of said expectations.
My frustration continued as I scrambled eggs for a family breakfast, fuming all the while at the steady ticking of time and my own weakness against it. But then, probably certainly thanks to the sanity-sparking effects of coffee and an unhurried chat with my husband, the truth began to dawn on me—this is what I had been so afraid of wanting.
During our time in the States, I let my boss know I wouldn't be returning to work. There were a variety of reasons why I couldn't continue at my teaching job, but it was still an extremely hard call for me to make. With Dan freelancing now, mine was the only guaranteed source of income, and I surprised myself by how reluctant I was to let go of that security blanket… even if it was only the size of a handkerchief.
Our lives needed some major changes for the new year, and even though leaving my job was a clear step, I had to do a lot of soul-searching before I found the courage to turn my resignation in. What finally convinced me were the guiding values I wrote about here: flexibility, generosity, authenticity, beauty, courage, creativity, community, intention, art. It would take every one of these to make it in an all-freelance, all-the-time household, and I was terrified of what could happen. But at the same time, my soul began to soar every time I imagined unrushed days with the freedom to let my fingers loose on the keys and opportunities to love well.
Days pretty much exactly like today.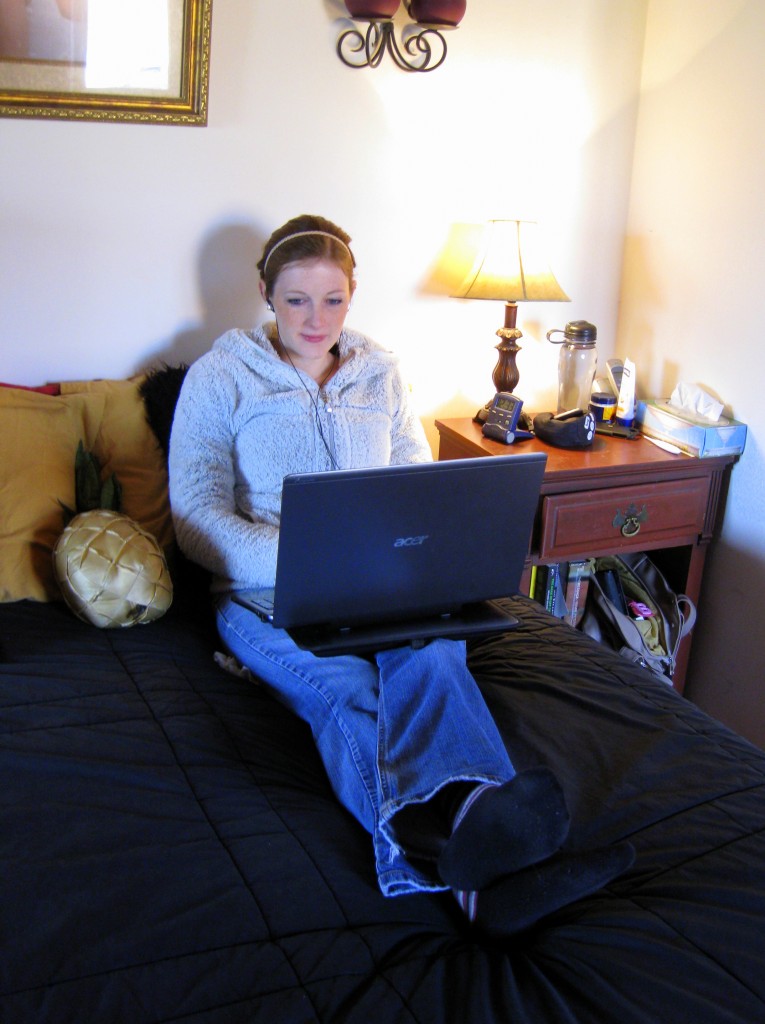 (It's hard to stay frustrated when you're soaring.)