If you follow me on Instagram, you'll know that I've spent much of the week doing this: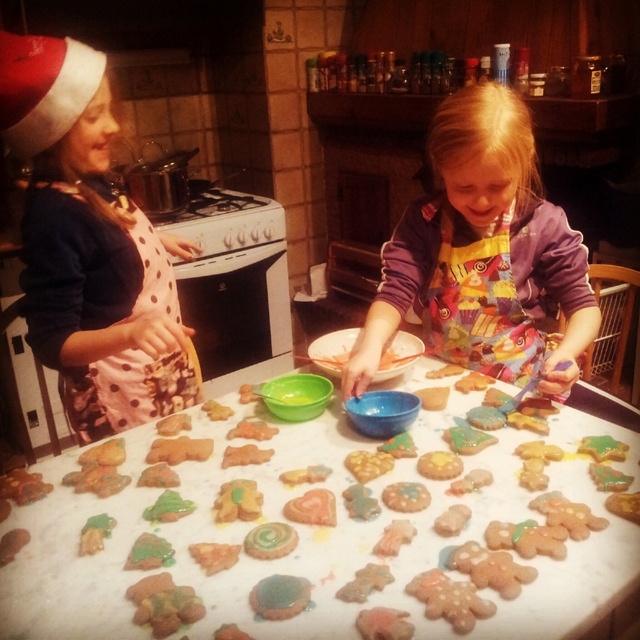 (and almost equal amounts of this):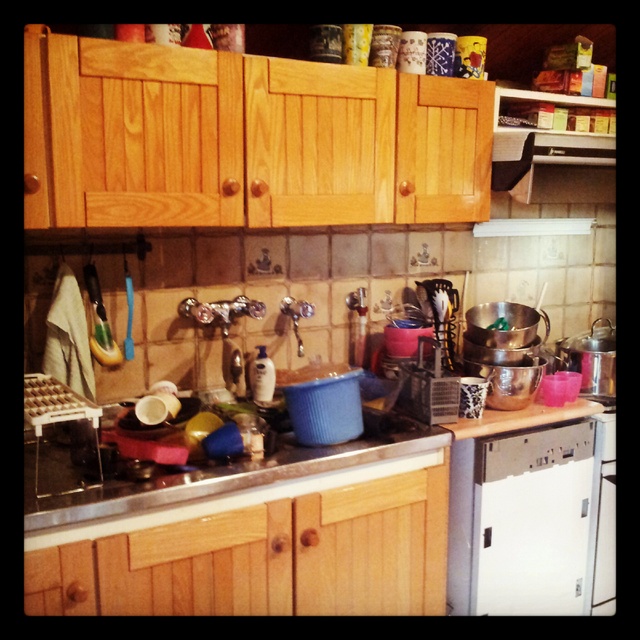 Here's where I disqualify myself from Pinterest forever by admitting that doing crafts with my children ranks somewhere between taking the car to the shop and cleaning shower grout on my list of preferred leisure activities. (At least where the grout is concerned, I'm not left having to explain the permanence of glitter to our landlord.) Scrap paper fills my soul with foreboding, tacky glue with ill-will toward men. When you're the designated mop wielder and laundry whisperer of the family, few things are more fearsome to behold than a paintbrush in the hands of a happy child.
…Which is why I've shocked myself by enjoying every messy, giggle-splattered moment of this week. (Okay, not every moment, but you get the gist.)
Operation Mommy's Dreaming Of A White Wine Christmas is in full swing, leading us to stock the freezer with yuletide goodies here in November. The whole point is for me to be able to spend the holidays roasting in front of an open fire rather than chipping royal icing off the walls, but I've been surprised to discover that this isn't something I just want to get over with. (The dishes, yesOMGhelp; the Christmas craftery, not at all.)  It has been so very… well, fun hanging out for uninterrupted afternoons with my girls, hearing their thoughts on poop (a word invented for the express entertainment of five-year-olds) and boys (she'sonlyinsecondgradeOMGhelp). Even the mess has been fun—the kind of sloppy, delightfully imperfect creativity I hadn't indulged in decades.
I'm realizing that I owe a large part of my perspective this week to what was happening at this same time last year. I was working outside the home then—teaching English in the mornings and evenings, translating in the afternoons, scrambling to plan lessons and run errands in my time-margins, and having very, very little of myself left for the girls. I was only here to tuck them into bed three evenings a week, and I missed them so heavily that it felt like my heart would collapse in on itself. I didn't have time to take care of their basic mommy needs, much less to help them paint the kitchen in sugar.
While I might not have turned into the patron saint of carpe diem as a result, the experience did serve as the perfect backdrop for gratefulness. It added the contrast, the depth missing from my perception of our little family circle. Each night after putting the girls to bed this week, I've been knocked off my bearings once again by what I can only describe as a wave of wow. An I get to tuck them in wow. An I have time to be an intentional mom again wow. A just… wow wow. And to think it was brought on by something as terror-inducing as craft time…   
Wow.