The thing about a season of wild change is that every new morning feels truly new. It's like we're starring in a coming-of-age movie about our own life (with a moving indie soundtrack hand-picked by Zach Braff, of course), and absolutely anything could happen just around the next scene change.
One of my school-mom friends told me the other day about her brother taking an incredible high-paying corporate job in the States ten years ago. He and his pregnant wife uprooted their lives here and moved to the US… just in time for September 11th. The corporation who hired him went under in the aftermath, and he and his wife suddenly found themselves income-less in a foreign country. (Oh how sinkingly familiar this sounds.) Instead of just snatching the first menial job he could find to get back on his feet, though, my friend's brother took advantage of the upheaval and enrolled in a photography program with a small stipend. One decade later, he is doing what he truly loves instead of dashing to endless meetings in a company car. He and his wife are still living out their dream of raising their children in the States, and they're doing well enough to spend summers vacationing in Italy.
Our situation is much nearer the beginning of that story than the end, but I couldn't help nodding enthusiastically because we're already seeing how unemployment is the best thing that could have happened to my husband. He is already set up as a freelancer and doing support work in a field that makes his brain light up with ideas, and he's turning some of those ideas into the start-up he's been dreaming of for years. Finances are a day-to-day tango right now, but there is always just enough, and it's becoming ever easier to leave tomorrow in the future where it belongs.
Our coming-of-age movie probably looks like a surf documentary put on by the Jackass crew—our family clinging to a tidal wave of uncertainty for all we're worth and hurtling toward anywhere—but I can personally confirm that it feels like liberation.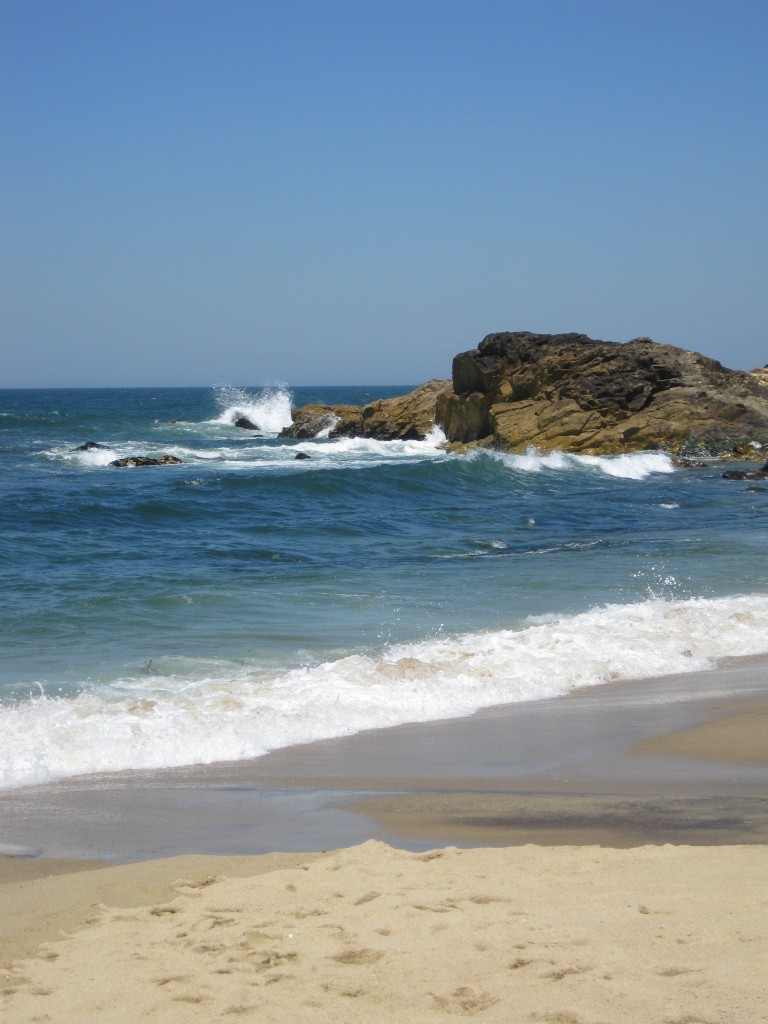 (Photo from the beach in Porto this summer.
More coming soon to a blog near you.)