I was walking home from the park three days ago hand-in-hand with my daughters, smears of frozen yogurt on our cheeks and playground gravel under our fingernails, when it hit me. Grace. Like a gentle tsunami, it washed over that moment. Then, at half-past-naptime in the afternoon. There, under the silver-glinted olive trees. My hands clasped with the two little girls who make me crazy with love (and sometimes just crazy)… and I whispered "Thank you" into the springtime sky.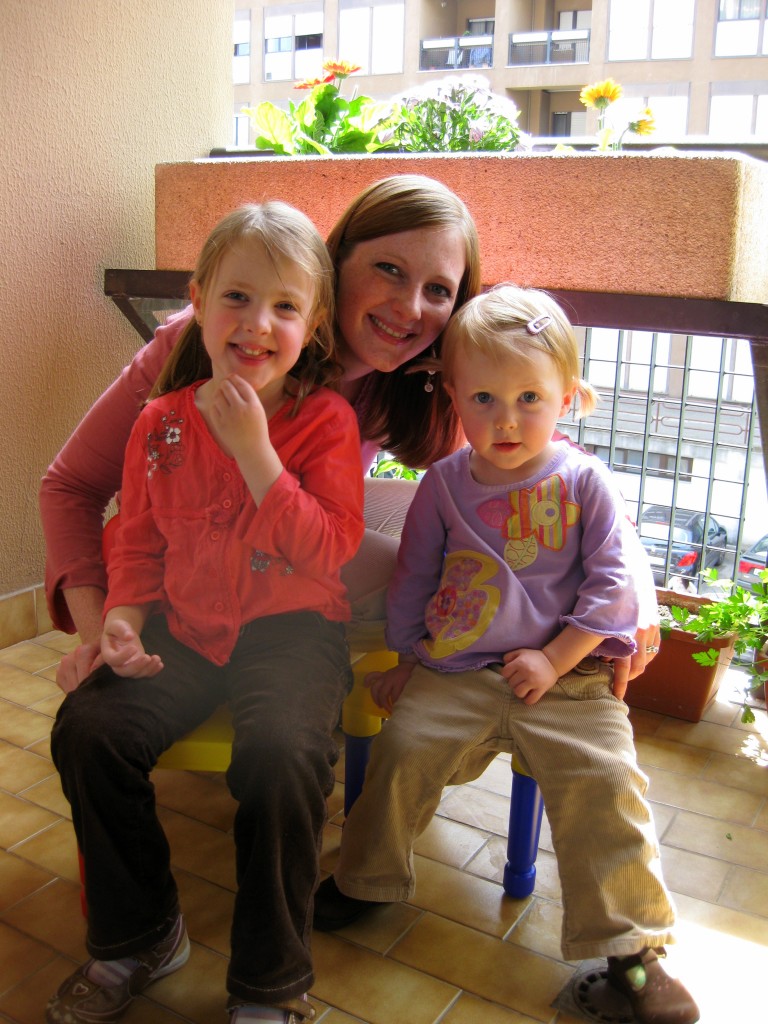 I remember another Sunday years ago when I sat in our church's youth group after a particularly terrifying lesson. I was already a veteran victim of religious terror, and our church had raised the bar impossibly high with the unit study on demons when I was in 5th grade. Still, this particular Sunday's message was the most frightening of my life: You are doomed to commit the same sins your parents did. It was an interpretation of Exodus 20:5 that many Christians accept, and it scared me into a hopeless panic.
"Please, God, no!" I prayed over and over like a character in a scratchy black and white film. "Please, God, no! Please, God, no! I don't want to hurt my own children one day, I don't want them to end up like me. Please, God…" I muddled through vague resolutions not to ever fall in love or get married, not to ever, ever make a baby. I was heartbroken. Damned.
In college, I met, kissed, and married my husband within ten short months, irreversibly losing my anti-marriage resolve. However, my fear was still alive. I felt it in the secret passageways of my anatomy every day of married life. I tasted its metallic bitterness. It compounded in my chest when I leafed through Anne Geddes books, wondering what kind of monster a baby would unleash in me. I did not want to find out. I adored children, so I was particularly cautious not to have one myself.
Another Bible study turned the tides. I worked through Beth Moore's "Breaking Free" with a group of college friends and learned that faulty translation had created all this mess. Exodus 20:5 in the original language says that the "sins of the fathers" (oh, what a sinister phrase) are taken into account by God. As in, God understands how the misdeeds of older generations affect younger generations. Other Bible passages such as Ezekiel 18 go into greater detail on how people's choices and consequences are solely their own… but this isn't meant to be a Bible study. It's the story of how my fear let out a surprised "Oh!" and vanished in a wisp of smoke.
That very next summer, I got pregnant with Natalie. And while I still had some freakouts and hyperventilations to work out of my system, I welcomed her to the world with a fuzzy, warm, king-sized happiness. I met my baby and turned into a mother.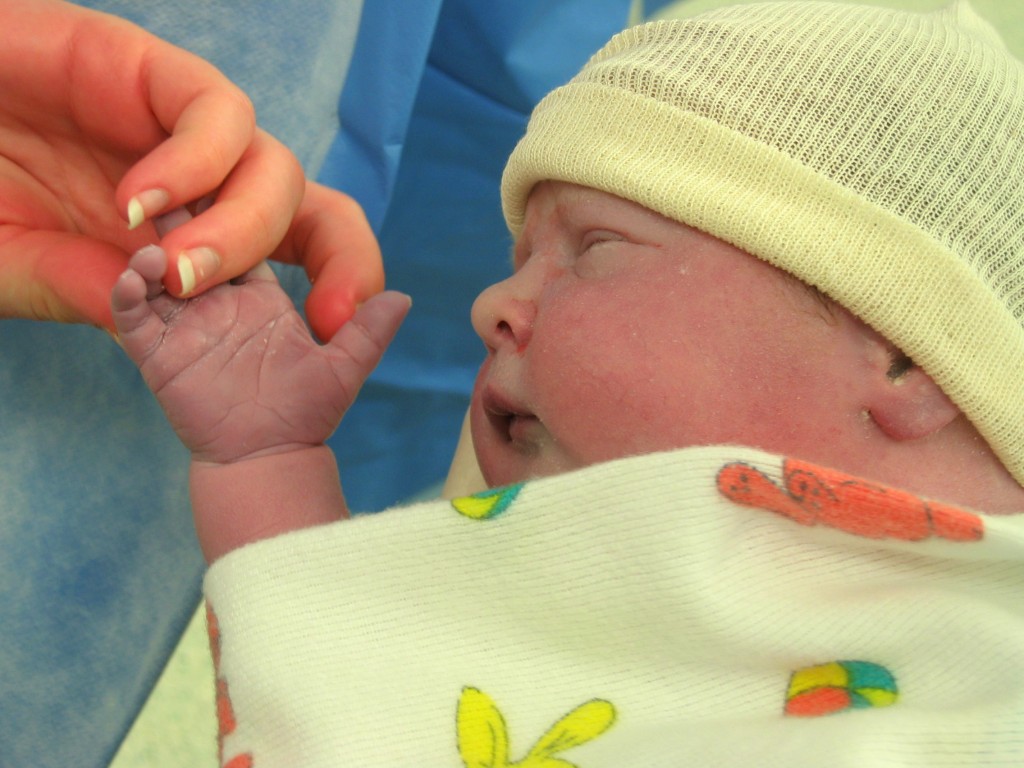 Four years and two months later, I played with my daughters all afternoon at the park. We picked Sophie's favorite miniature daisies and flew on pink horses that Natalie conjured up. We ran all the way home for a potty break and then back out for frozen yogurt topped with white chocolate, strawberries, and heaps of colorful sprinkles. We walked home giggling, and I realized with the full profundity of a once-afraid soul that God answered. For all my faults—getting frustrated with the incessant toddler messes, blocking out every third hour of the incessant preschool chatter, saying "We'll do that later" far too often—I have been spared the pain of becoming an abusive parent. My own hurts are even healing under the skilled touch of grace. The fear is simply a forgotten nightmare; grace is my here-and-now. Grace is why today, I can hug those little girls with a heart full of our delicious memories and say, "Happy Mother's Day to you too."