"It was the best of times, it was the worst of times… it was the season of Light, it was the season of Darkness, it was the spring of hope, it was the winter of despair…"
~ Charles Dickens, A Tale of Two Cities
~~~
At first, I saw only the string of miracle-buoys in our wake—the friends whose windows of hospitality had perfectly coincided with our needs, the airport officials and new olive-skinned neighbors who had made our move as smooth as choreography, the precious immigration documents issued like stepping stones just as we needed them, and finally, her, our Sophie-girl, born as plump and serene as a Budai the day after the local maternity wing opened.
We had followed our heart-pull across the sea to Italy, and I knew we were living the stuff of story with a brilliant Narrator whispering plot twists into being. I could have gone hoarse tallying up the good in our lives. I knew how much I had to be grateful for, I knew with all my might, but that wasn't enough to stop black water from spilling over the sides of my mind. In retrospect, I realize I should have expected this, made some kind of provisions. After all, there was the toll from mothering a two-year-old throughout an exhausting pregnancy, the depletion from several months of suitcase-living, the strain of our move, and the cultural obstacle course I faced every time I left the house. Once postpartum hormones swept in with their rusty machetes and guerilla raids, I fell straight down a year and a half of the darkest mental dark.
There are many kind souls in my life who would have helped me had they known, but the bars trapping me at the bottom of my own mind were so very thick; I simply couldn't reach beyond them to ask for help. To this day, I still don't know what I could have asked loved ones to do for me short of a lobotomy. I felt isolated and unlovable, incompetent and crushingly sad. I knew that my own un-wellness was hurting my family, and the guilt magnified my sense of hopelessness. I could almost taste how completely my faith had abandoned me.
While I would never want to relive that year and a half, I can now see the fairy lights projecting their faint, ethereal ballet through the deep of it. I was never alone; I just hadn't met God-is-Love yet, didn't know to recognize the flickers of peace and beauty as gifts rather than flukes. That recognition would come in time, gently, free of the urgency or harsh exactitude I'd always associated with religion… and in the meanwhile, I had her.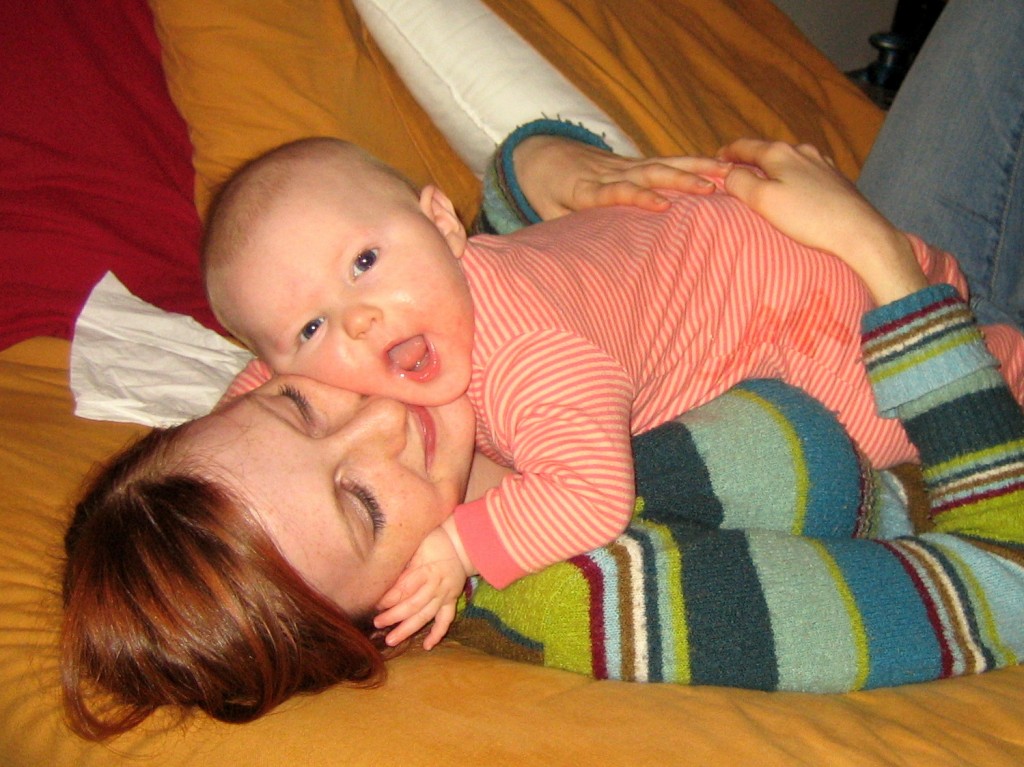 This wonder-baby of mine, she started smiling on purpose at three weeks old. I can't tell you what that did to my heart except to explain that I was on the last precarious edge of overwhelmed, home all day with two tiny children and next to no energy. I was reeling from the impossibility of mothering two little girls well, their needs and fledgling complexities cupped like live minnows in my hand… and then my newborn grinned wide into my eyes. I've never met a person in my life with such uncontainable joy, and when she would nestle up against me, all milky contentment and round-cheeked delight, I could breathe again.
Sophie didn't heal me—that was never her role—but she lifted me out of my own heaviness more often than I can remember. From the very beginning, she lavished affection on her big sister, assuaging some of my mother-guilt and forming a sweet sibling bond. She brought laughter back into our home, cultivated silliness, and adored without reservation, and not to cheapen her personhood or individual significance in this world, but I can't help seeing her as a gift.
Sunbeams in the darkness, love when I felt unlovable.
Grace.
Sophie turned five last Wednesday, and I still can't wrap my brain fully around the idea of my baby in kindergarten, chattering a thousand Italian words a minute with her best friends, trailing golden hair like a comet on the swing set. I still snack on her cheeks before bed—our own darling and slightly disturbing Cannibal Goodnight—and she still hugs wholeheartedly. However, she has grown so thoroughly herself that I can't lay claim to her the way I did as a drowning mother five years ago. I no longer need to, which is a gift for us both. Now, I'm simply grateful for these years we get to coexist, to imprint our unique brands of struggle and beauty on each other's lives, and when I look back, I see her babyhood as a miracle-buoy floating in our wake.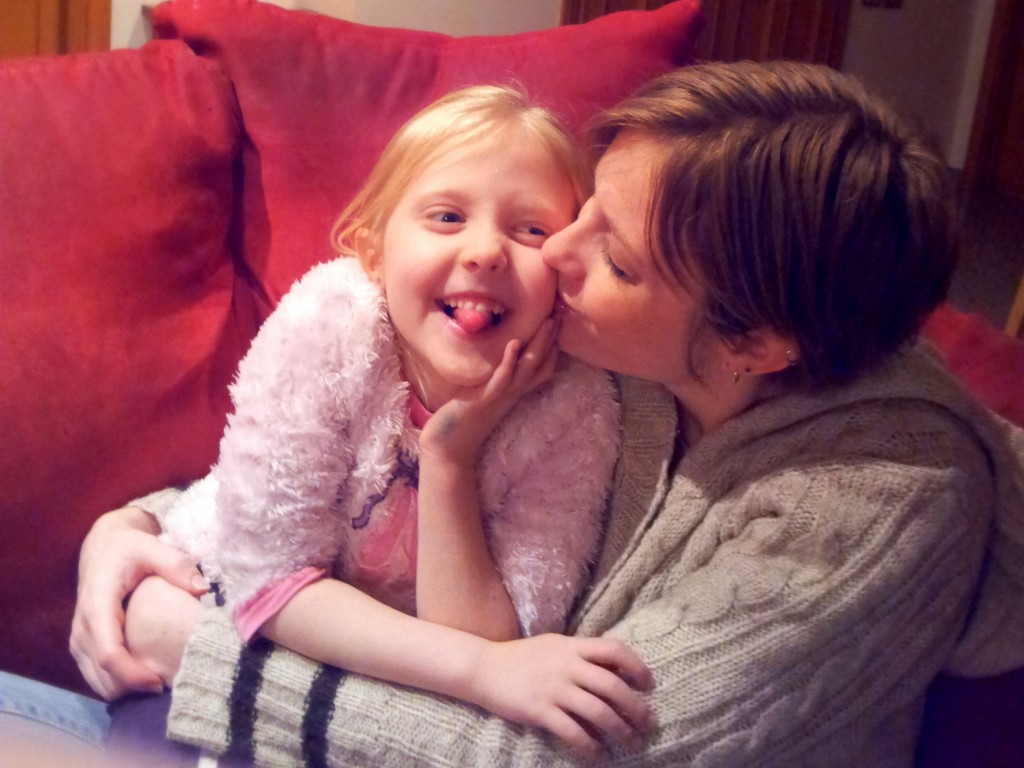 ~~~
{I've always had trouble comprehending the word "grace" as it's used by religion or defined by Webster, but something in me knows it's integral to who I am and who I'm becoming. In this Grace as: series, I'm attempting to track it into the wild and record my peripheral glances of it, my brushes with the divine. Come along with me? You can follow along via Twitter, RSS, or my piping hot new Facebook page… and as always, I love hearing your thoughts in the comment section!}
Previously: