The next morning, we determined to visit Loch Ness. We were already visiting Drumnadrochit (whose economy is solely dependent on the sea monster we knew to be lurking near a castle three hours west), and it shouldn't have been that difficult to take a stroll along the lakeside, right? Wrong. So very wrong. After searching in vain for some kind of walkway among all the souvenir shops, we popped into the tourist office to ask the easiest path to the water. The couple behind the desk confirmed that we actually did mean on foot and then whispered conspiratorially for a minute. "Well, there is one path," they finally conceded. "We're not supposed to tell anyone about it… You have to cross a river… It's not an official path… Maybe don't let anyone know we told you…" "Sounds great!" we replied, and we set off on our officially unauthorized adventure.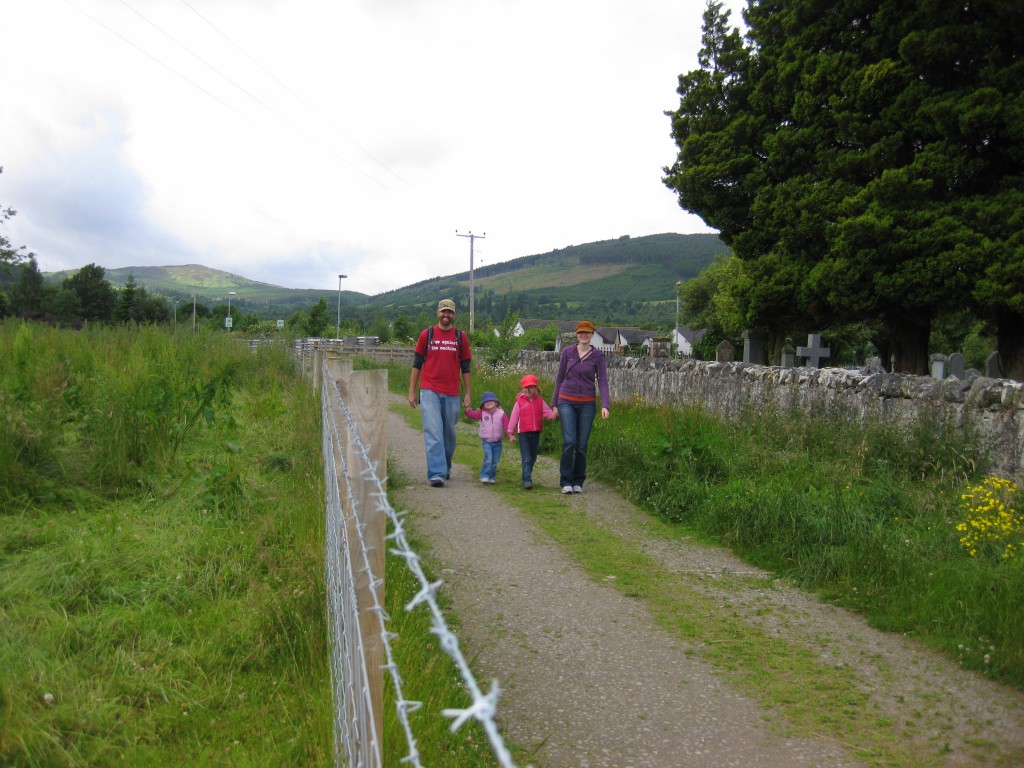 Boldly going where no tourists have gone before.
We understood pretty quickly why the tourist office had been reluctant to advertise that path. For one thing, it wound in and out of swamps, splitting itself through the thick foliage and reuniting farther ahead when and if it felt like it. For another thing, every horse in Europe had apparently made a pilgrimage to that very trail and each left a sizeable memento underfoot. (We inadvertently made up a catchy hiking song that goes like this: "Whoa, horse poop! Watch out, horse poop! There's some more horse poop! SO MUCH HORSE POOP!" repeat x infinity.) And then there was the river. It really wasn't as difficult to cross as we had been led to believe—just a leap, a quick splash, and we were over. We felt pretty proud of ourselves until we got to the actual river.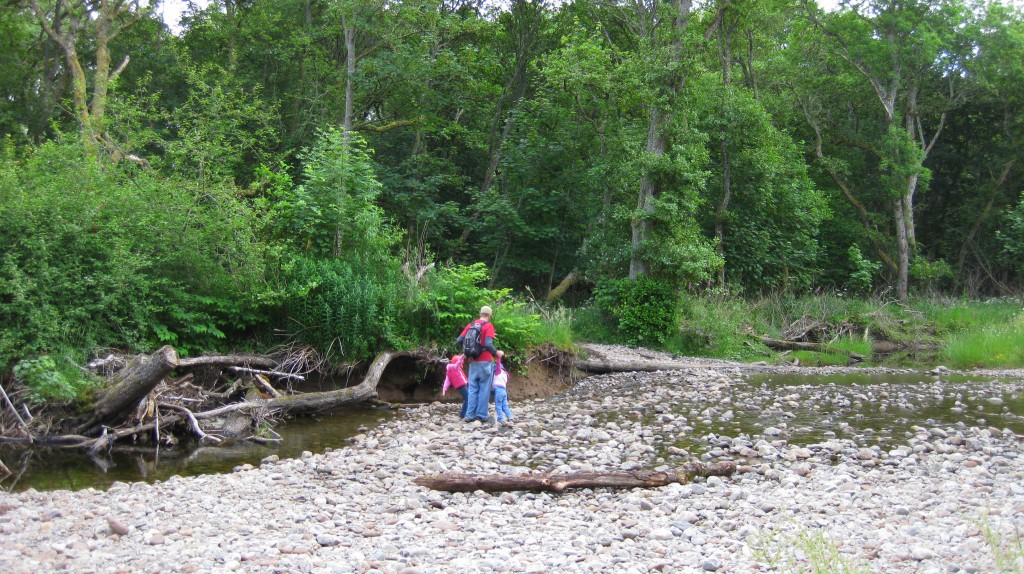 Warning: bodies of water may be wider than they appear.
Okay, so I've already acknowledged that we lack wilderness survival cred. However, I think we deserve some bonus points for finally making it to the lake safe, sound, and [partially] dry. To be honest, Loch Ness didn't look particularly mysterious or hostile, which was a bit of a disappointment to your story-seeking mother. I guess with Nessie on vacation, the traditional spookiness evaporated leaving a rather ordinary loch.  Not that this was such a bad thing though. We picnicked on the shore watching local fisherman putter past, each boat proudly displaying the Scottish flag. We plopped stones in the water and watched the ripples roll smoothly toward the opposite shore catching glints of sunshine along the way. We giggled and explored and at least got to dabble our fingers in the subject of myths.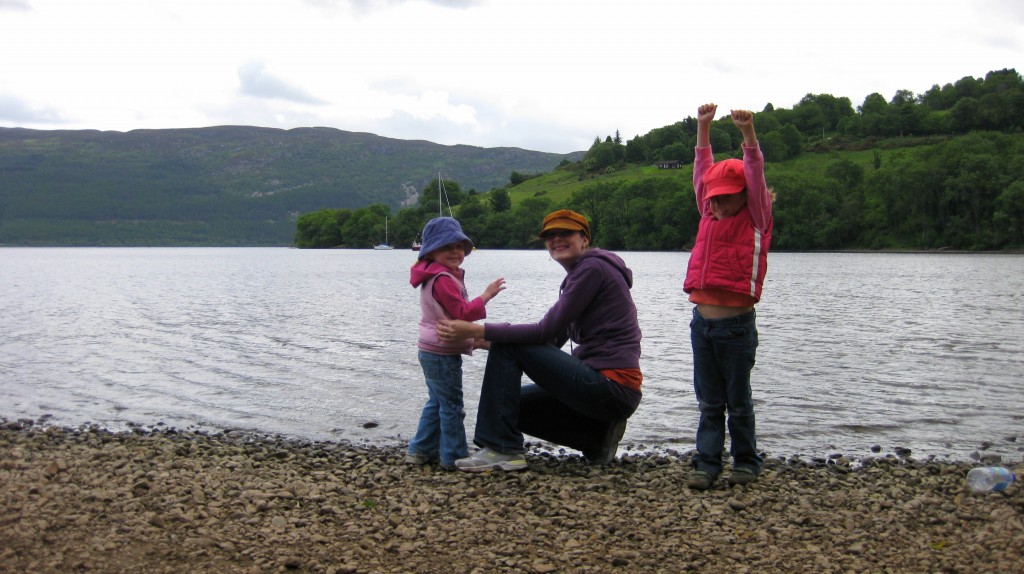 And we can confidently confirm that it was COLD!
~~~