Weigh butter and chocolate on the little kitchen scale gifted two years ago by a friend who understands how your heart-language is pooled in the creases of your hands. Double the amount needed. Pause, and triple it.  Swirl the lumps into liquid over simmering anxiety as your future fades in and out on the fringes of heat waves. Swelter wordlessly. Breathe the fragrance deep.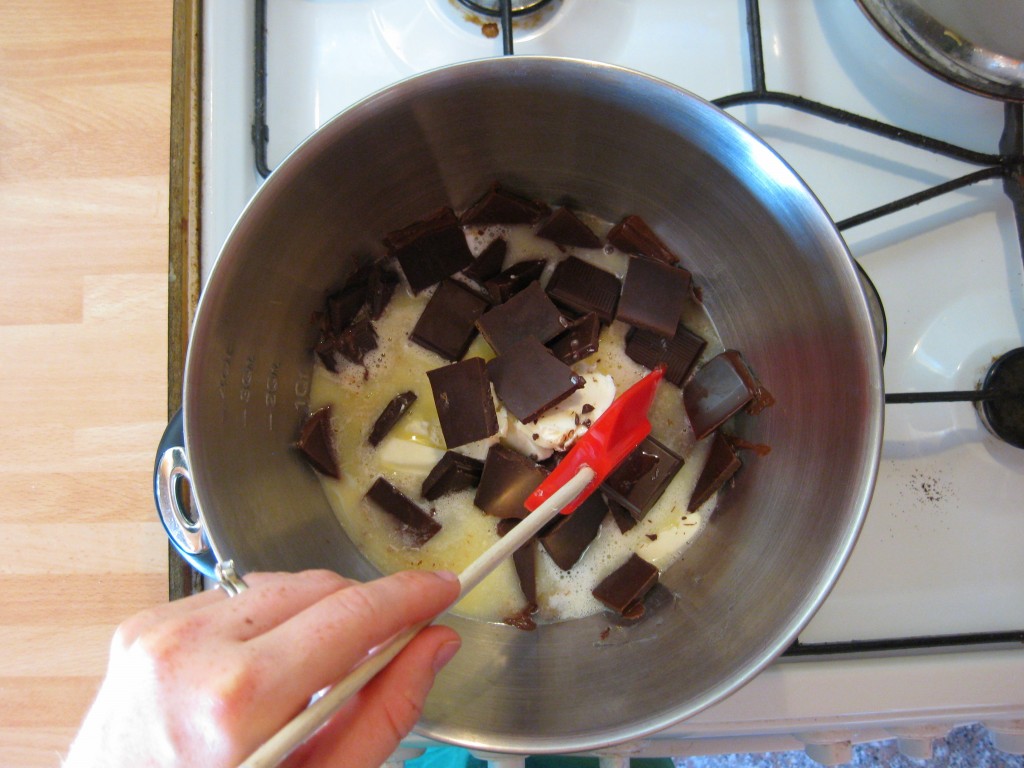 Sift in sugar and salt with a shaking hand. Unclench fingers along with illusions of control, and pour in a generous freeflow of vanilla steeped long months in an old medicine bottle, its brown pharmacy glass as familiar to you now as the life you ache not to leave. Stir in flour and watch the textures morph and meld, ever shifting toward goodness.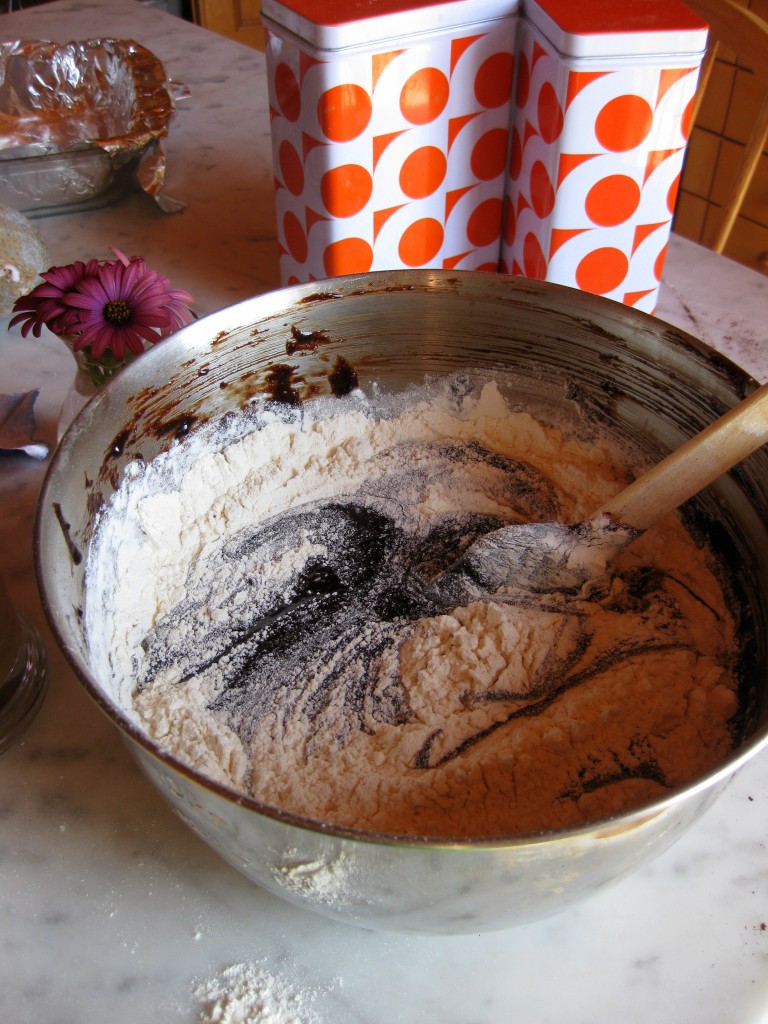 Slide triple-heavy pans into the oven to swell and stabilize in the pressing heat as you tackle the grand mess left behind, knowing that every last angle will soon come clean. Wipe away sweat and trickling fear.  Sideswipe batter into your mouth. Remember other kitchens you have created in, other spillovers of grace from your own half-written story, and wash your way down to the marble-smooth surface of trust.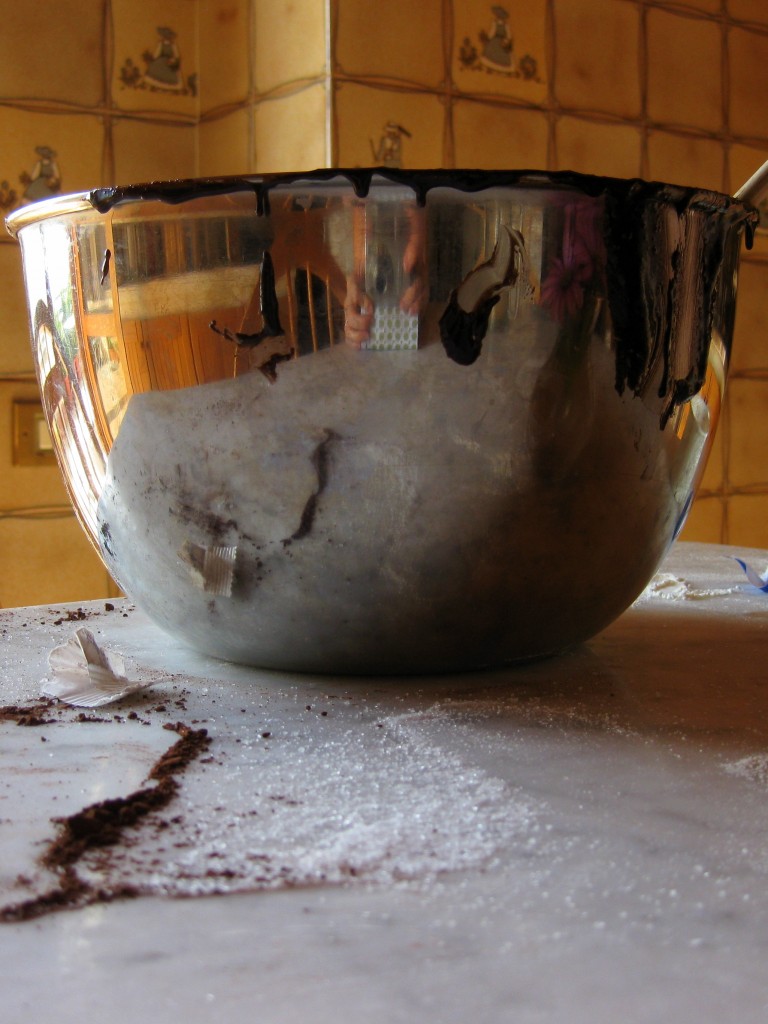 Wait in the front row as baked chocolate offerings cool on the countertop. Imagine the faces of your intended recipients and exhale gratefulness. Whip together butter and sugar and tingling drops of peppermint into frosty decadence, and spread with a hand that has learned lavishness. Top chocolate with chocolate, and catch molecules of hope on your tongue.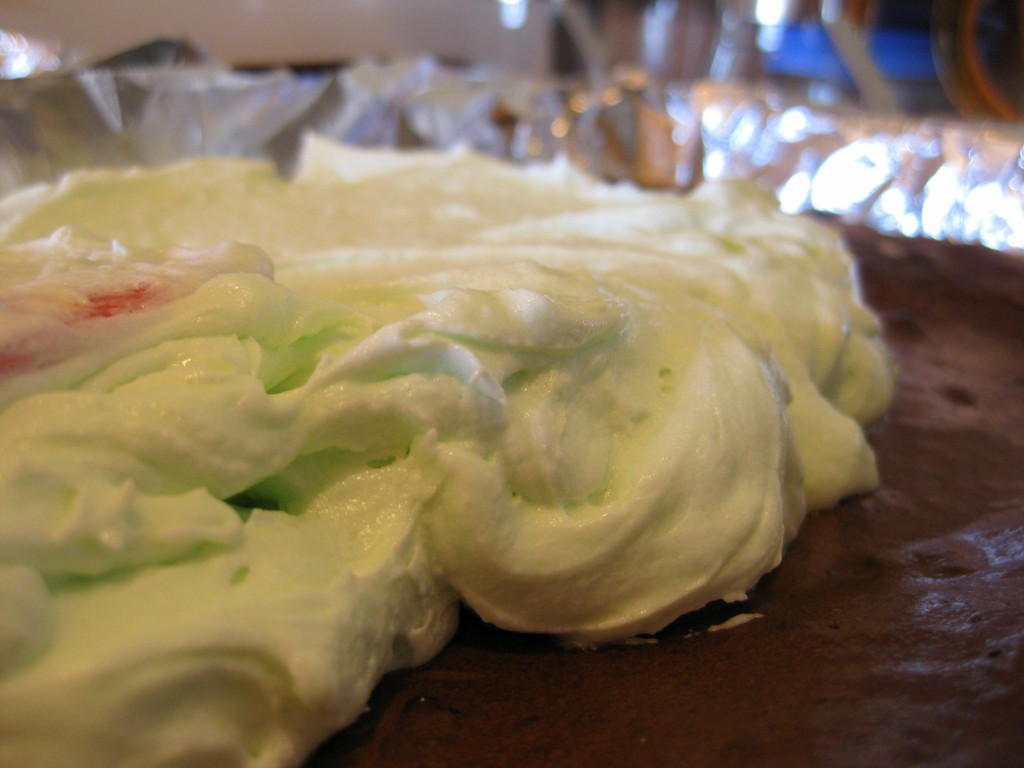 Dissect your labor of thanks and arrange it bite-size on a recycled platter, a shabby but heartfelt gesture for the men who are giving your husband the financial backing to chase his dreams.  Rest assured that they'll understand the language of brownies. Tear ripples of aluminum foil and seal a wave of joy in with the gift as you dare to believe that the wide miracle fields stretching ahead are as true as the simple ingredients you hold. Feel, earnestly to the brink of bursting, and for once, find no need for words.