It's a good thing today is a holiday because we're all still in a sun-stupor. Breakfast was so late that we decided to count it as lunch. Naptime was non-negotiable—for any of us—and a homemade chocolate frappuccino courtesy of my ever-thoughtful Dan was the only thing that pulled me upright afterward. We've skipped almost all socially recommended forms of getting ready for the day (read: clothes) and gotten straight to work lounging away the afternoon. Time consuming, that one is.
While I wish I had something more profound or provocative to write today, truth is that my mind is still back at the campground doing cannonballs into the pond and swinging two-by-two in hammocks and cheating at Crazy Uno to help the little ones win. My thoughts are still soaking up purple mountains at sunset and the happy-making mess of s'mores, s'mores everywhere. I'm still cocooned in a sleeping bag nest with my husband and exclaiming over fish (as only true city dwellers do) with the girls and piling around a picnic table with friends. And I'm going to go ahead and say that's okay.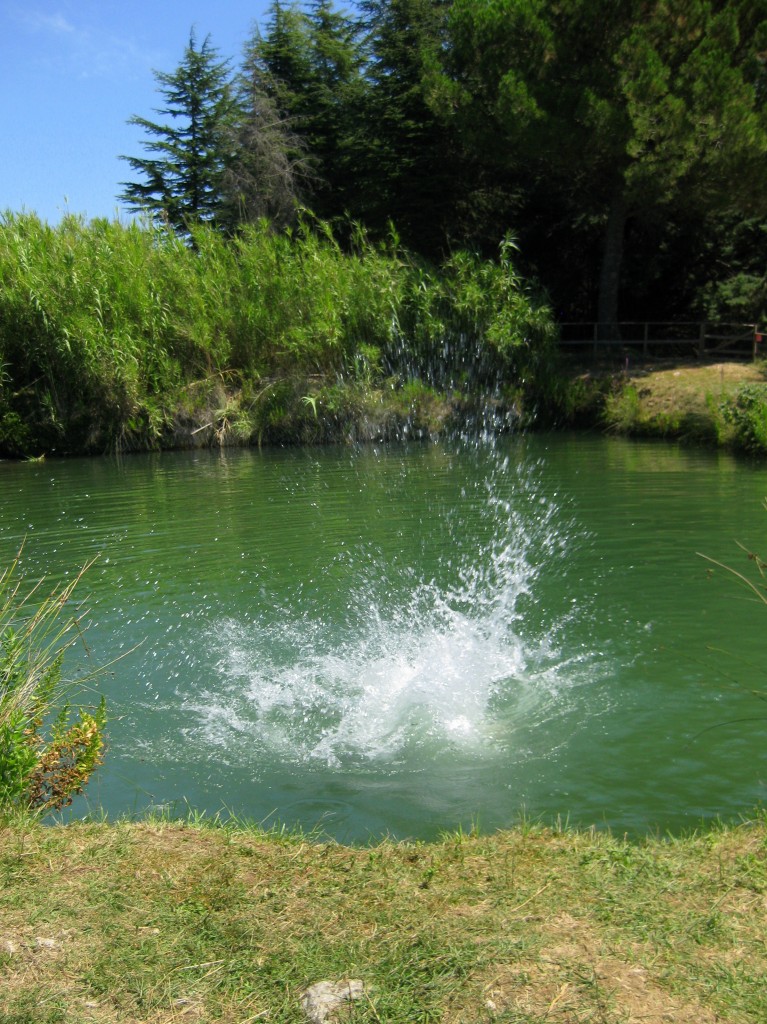 What were your favorite moments from the weekend?