I was going to start with It's Thursday; how did this happen? when I realized that the last official month of summer had slipped out of my open window during the night, ergo…
It's September; how did this happen?
Last week was a long blur, some moments punched into sharp focus by worry or hope over our shapeshifting future and others stretched timelessly over evenings at the table with friends. This week, Dan is off bringing possibilities into the present tense, my worry has officially lost out to hope, and I should be floating now that the weight of so much unknown is out of my arms. In reality though, I'm simply feeling heavy, fingers numb.
Though it seems incongruous with the adventurous streak that trotted me to this corner of the globe in the first place, I always have difficulty adjusting to new circumstances, so this lull… okay, funk is probably just the natural result of my perspective playing musical chairs. Combined with my introvert personality and social opportunities overlapping without recharge time,  it's made for a bewildering week so far. The space-time continuum is dragging against my feet like gravity, and despite a light work load, I'm plumb worn out.
That justifies singlemouthedly demolishing half a pan of Rice Krispie Treats, yes?
I'm not ready for it to be Thursday, and I'm certainly not ready for it to be September. I'm not ready for the early work morning tomorrow or for the day trip on Saturday or for church on Sunday. (I think my reluctance over that one is especially justified considering last Sunday when I, unwillingly presiding over the piano, butchered a hymn request. In my defense, the song was an unforgivable 9/8 time signature with meter and tempo changes halfway through, but I was clearly spattered with gore by the end. This may also be a contributing factor to the dearth of Rice Krispie Treats around here.) I'm so very not ready for the deluge of personal expectations waiting for me once the girls start school the following week, and it's all compounded by the list of things I planned to do ahead of time. (I know summer break looks long and carefree at the start, but seriously—what form of substance abuse inspired me to promise the other moms I'd plan a group picnic???)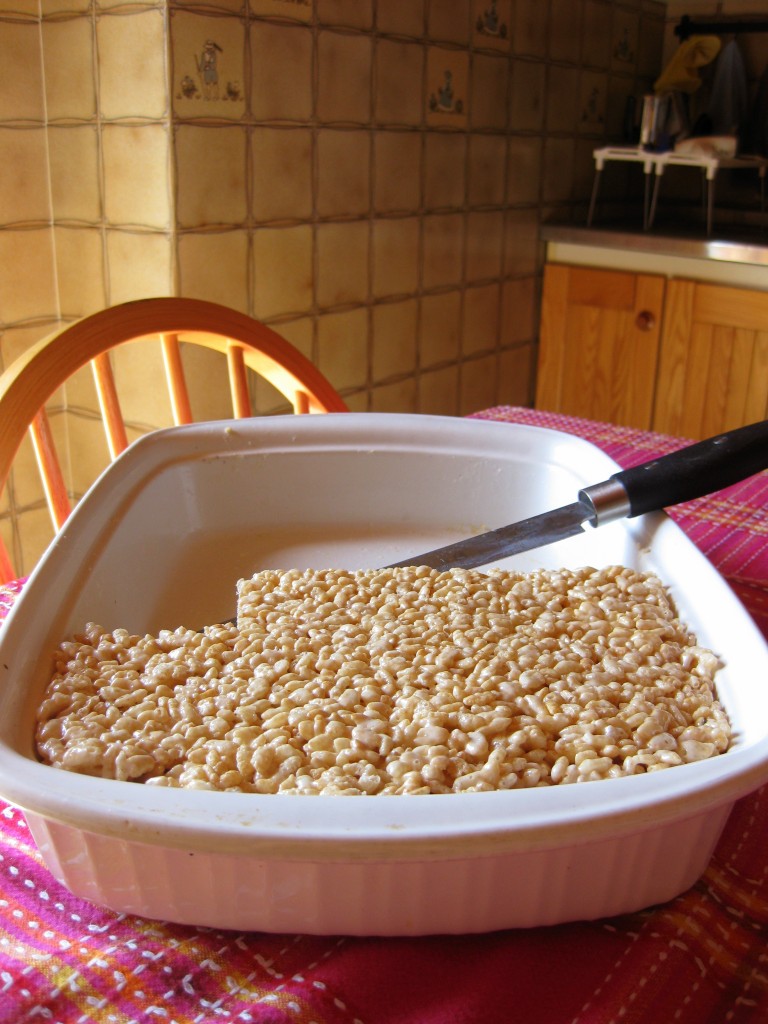 (Probably this kind.)
All this to say sorry for mybusily-out-of-sorts radio silence, and please, if you have any idea how it got to be September, let me know so I can bribe it back into hiding until I'm properly ready.