And now, for your intellectual betterment, a peek into my complex and highly rational decision-making process:
3:44p – As I put the girls down for their nap, my thoughts skip ahead to this evening when I'm scheduled to teach a one-on-one English course. My thoughts abruptly stop skipping and slump to the ground in passive aggressive gloom. For one thing, my special vacation-edition sinus infection rose from the grave only hours ago, scaring all forms of energy and intelligence into hiding. For another thing, I've worked every single evening this week and am progressing from the Denial stage of mother-guilt to the Weepy. Plus, my intuition is gently insistent about me needing a break.
3:45p – On the other hand, my brain chides, my paycheck this month could use a little fattening. It hardly makes sense to pinch pennies at the grocery store if I'm going to go around canceling work hours, and what if my student is really counting on this lesson? I can't just avoid my job on a whim; freelancing doesn't work if you're not responsible enough to actually, you know, work.
3:46p – I fall back on the old standby: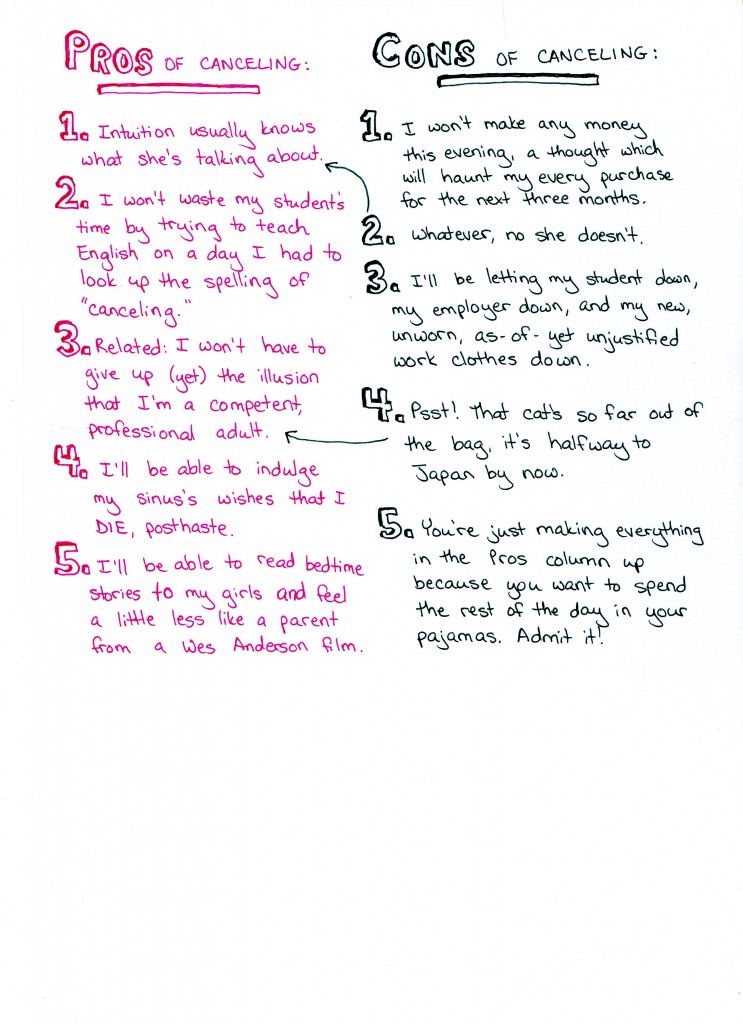 3:49p – Things get a little heated: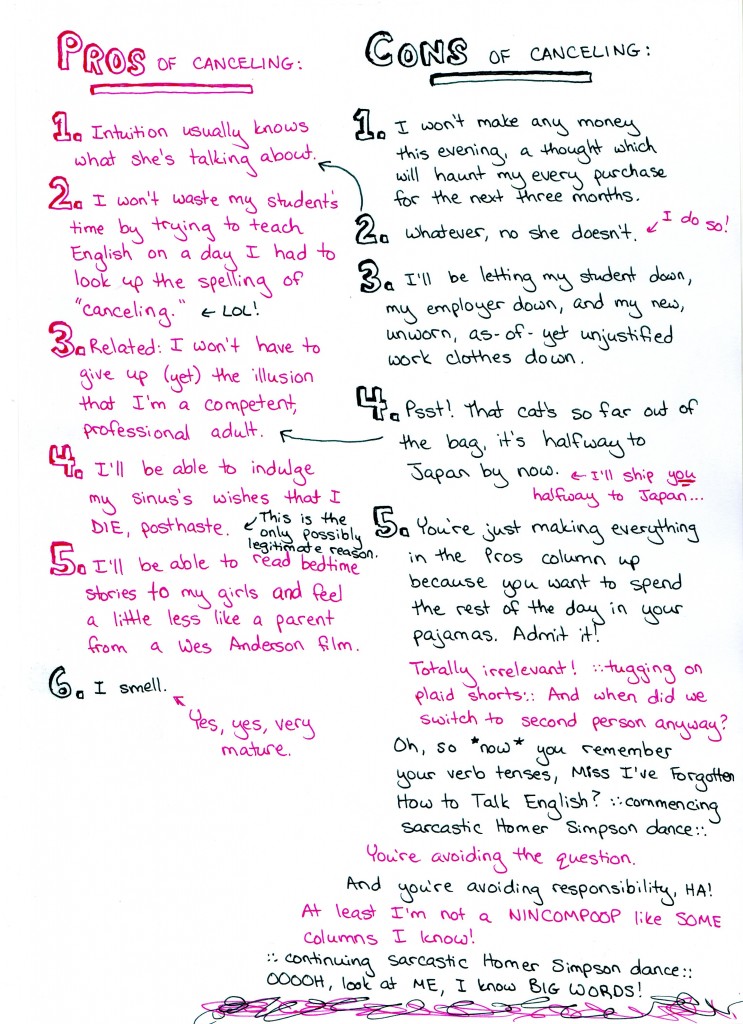 3:52p – I fall on the other old standby: rocking in a corner with my thumb in my mouth until the need for responsible decision-making magically disappears.
3:53p – It doesn't.
3:54p – I contemplate checking myself in to a mental institution to get help for my blossoming schizophrenia… but mostly to avoid deciding anything about this evening.
3:55p – Crickets chirp unhelpfully.
3:56p – My student calls and cancels our lesson.
3:57p – I dust off my hands with the satisfaction of a competent, professional adult and the reward of yet another decision well made.