This is a Three Party Week.
To some of you, this will signify nothing beyond three individual chances to wear cute shoes and nosh on someone else's potato chips while catching up with friends. If so, I am in awe of you. I probably wish I were you.
See, I fall into the category of people who started reaching for their security blankets at the words "Three Party Week." I'm not exactly anti-social—one of my favorite things to do in the world is sit down for a heart-talk with close friends—but large group events have a way of swallowing my energy whole. The pleasantries, the social expectations, the whirl of activity, and the noise! noise! noise! noise! inevitably bring out the Grinchiest in me.
Take right now for example. I am sitting at my computer shooting reproachful glances at my own reflection because an entire morning of gold-plated writing time has resulted in… one Tweet. This is despite my getting up at 5:45 with motivation and a caramel cappuccino in my favor.  The reason I spent all morning staring at the wasteland formerly known as my brain is that I spent all afternoon and evening yesterday at an indoor play place with about 100,000,000,000 shrieking children and assorted moms and dads. The girls had more fun than their little hearts knew what to do with, and I was glad to be a part of the community there, but… oh. Oh oh. I explained to Dan afterward that I might be able to handle people using their vocal chords in front of me again come Sunday.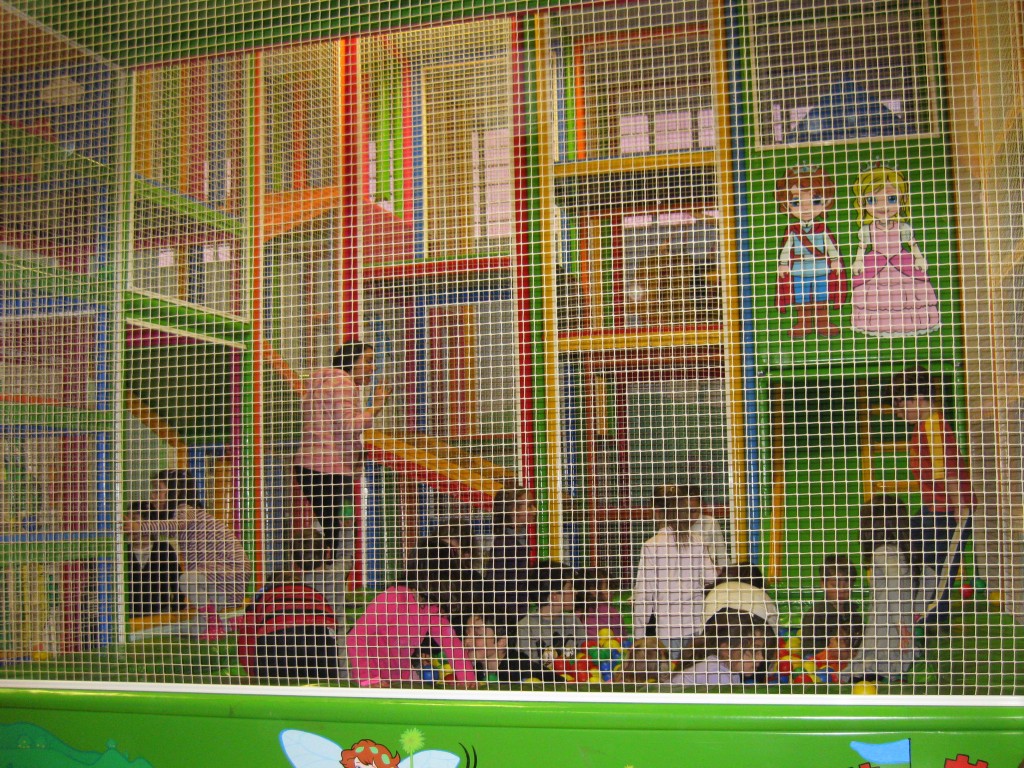 Warning: Children may be louder than they appear.
Unfortunately, silence isn't an option as the girls and I are due at another party in… twenty-eight minutes. This party is being thrown for our entire neighborhood, and I know for a fact that the elementary school has been busy handcrafting noisemakers for the occasion. Based on previous track records, I'll probably need to lie in bed with earplugs for the next month. That won't  mess with my ability to socialize tomorrow's party, will it?
Crap.