This week has taught us two things above all:
Don't be stupid.
God's got our backs.
Perhaps I should back up. The expat life comes with a unique set of challenges, and probably the biggest of these is getting all the right permissions to live and work legally. It's never easy navigating Italian bureaucracy, but the change in Dan's work situation this year put us in a particularly complicated spot. To make a long story short, we were given until this past Tuesday to leave the country… preferably after figuring out a legal way to return.
The last few weeks have been insane in a way I couldn't really write about here. At any given time, we were trying to coordinate with at least three government offices, each of which had limited and arbitrary opening hours, and none of which would cooperate with the others. It seemed impossible that we would have everything we needed—documents, official approvals, and money for plane tickets—by this week, and we had to learn to live in the tension between frustration and hope.
But last weekend, everything merged into the fast lane of divine intervention. Dan got some last-minute work that paid for our tickets, the government offices moved at a speed we've never seen before to get everything approved and stamped, and at 9:00 Tuesday morning, we picked up the final document we needed to get our new visas. By 11:00, we were packed and on the road over the Alps to Munich.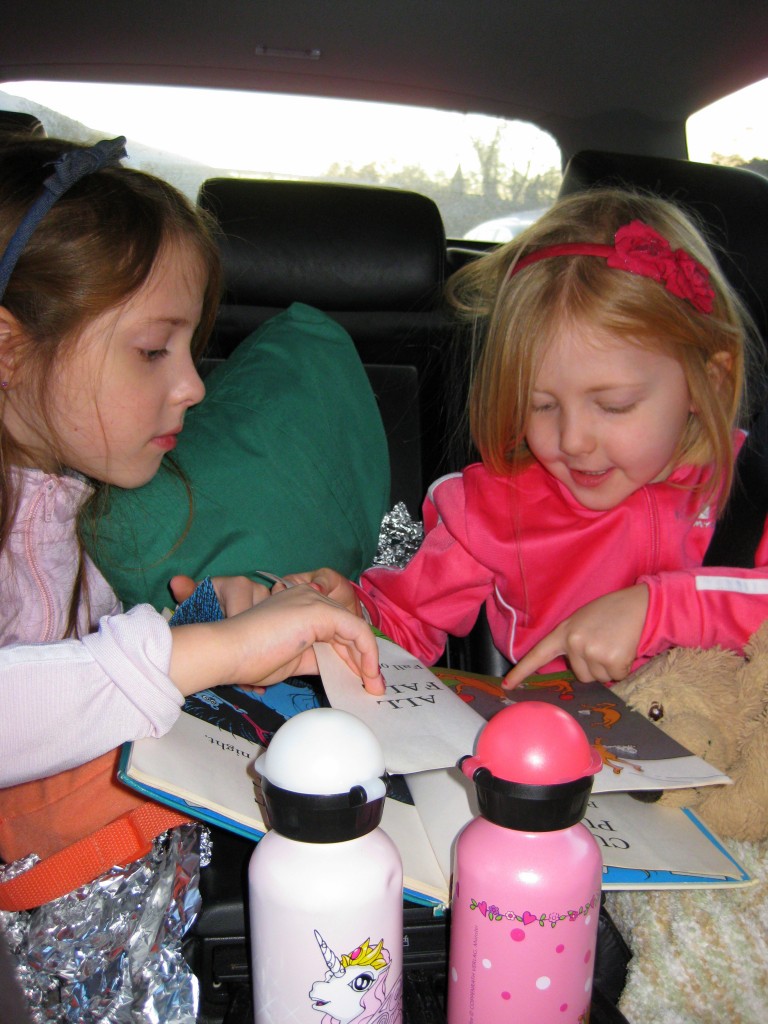 It might not make much sense to drive a full nine-hour day (much less a full nine-hour day through snow storms) just before a transatlantic flight, but we'd found an amazing deal on tickets departing from Munich, and we had friends there willing to let us crash for the night. And as it turns out, there was a third reason to fly out of Germany that someone bigger than us knew all along.
We discovered it at 6:00 the next morning while checking in at the airport. "I'm sorry," the check-in attendant said kindly, "but I can't print your boarding passes. The little girl's passport is expired." Dan and I answered simultaneously—"No it isn't!" After all, we had both double-checked the passports, so there had to be a mistake. The attendant was right though; Natalie's was expired by a few months. Our hearts sank into our shoes as the woman recommended we find an embassy. Even if the embassy hadn't already closed for the holidays, an expedited passport would still take a few weeks, and we couldn't even legally return to our home in Italy for Christmas. It seemed like all of the miniature miracles of the weekend had been for nothing.
But another attendant overheard what was happening and went to make a phone call. When she returned, she told us, "There is one condition under which you can leave. If you are trying to return to your home country and have never been residents in Germany, we are not allowed to keep you here." I barely restrained myself from jumping up and down  in the wave of pure, giddy relief. If we had tried to fly out of Italy, we wouldn't have been allowed onto the airplane, but since we just happened to be in Germany… wow. Just wow.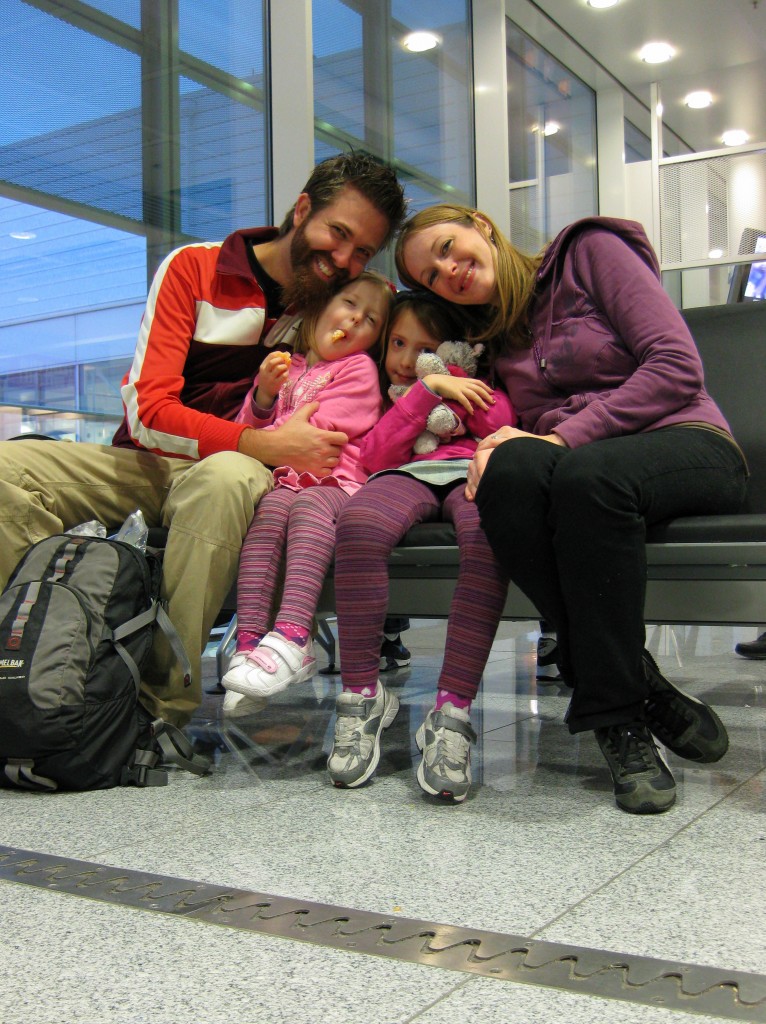 The expired passport did cause extra hassles during boarding and again for our transfer flight (and this is where I reiterate the "Don't be stupid!" moral of this story), but in the end, we were allowed to return to the States, our carry-ons overflowing with a sense of the miraculous. We were then able to pull off the surprise of the year knocking on my in-laws door. Getting this chance to be with family for the holidays is what we wanted above all, and I'm under no illusions that we pulled this off ourselves. Our being here is a gift—a crazy, intense, gorgeous gift that leaves no doubts as to the giver's love.
Happy holidays from Florida!