Easter 2012 Part 2 (Part 1 here)
I woke up this morning feeling like a hippopotamus had plopped down on my head at some point during the night and promptly died. I wouldn't have woken up at all had my husband not groaned for me to look at the time. The clock said 8:38—precisely 23 minutes after the final bell for Natalie's school. I said a bad word. The hippopotamus said nothing. I never feel precisely energetic in the mornings, but this was a whole new category of tiredness. Post-vacation tiredness, I suppose. Post-THIS-vacation tiredness. In fact, I would bet that this morning's mammalian fatigue started last Tuesday when I brilliantly decided to take the kids to the zoo. In Naples. By myself.
As with nearly all our vacations, we planned last week around one of Dan's work trips, which meant the girls and I had a couple of days to kill on our own. Seeing as how the city zoo met my one stipulation—must cost less than a cheese pizza—and the owner of our Airbnb rental offered us a ride there, my decision practically made itself. After all, I had a lot of fiscally-rejected zoo trips to make up to my girls, and what better way to while away a free day together?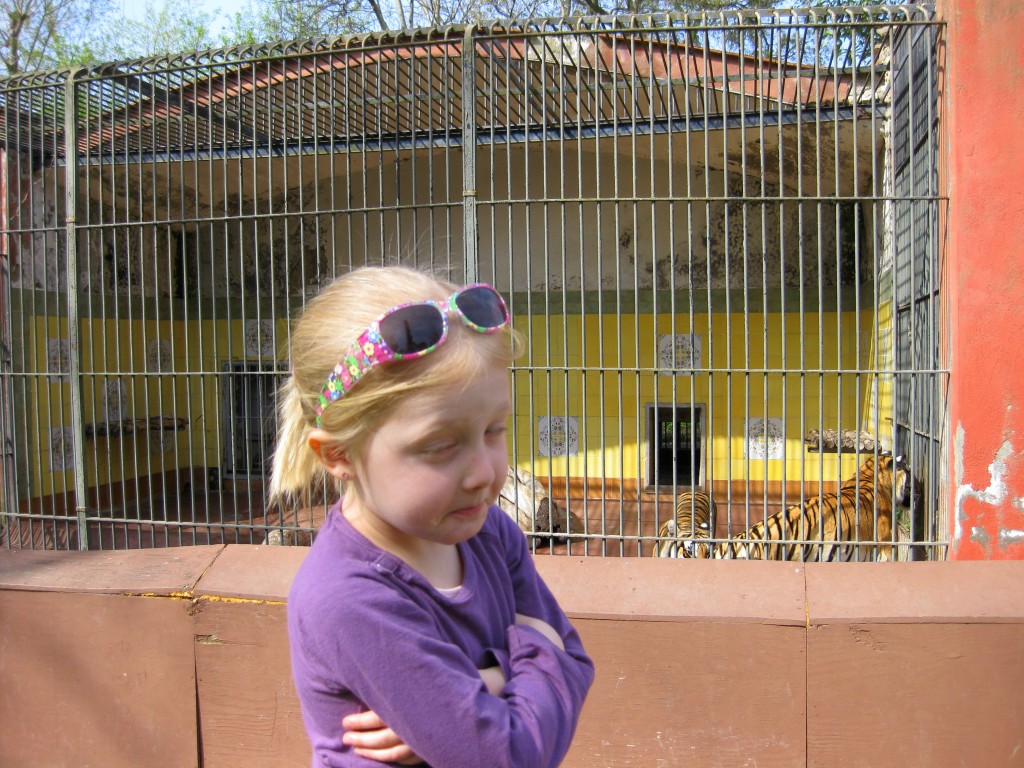 As it turns out, the zoo was only really large enough for whiling away an hour, an hour and a half tops. Anything beyond that took imagination, patience, and snacks. Even little Sophie, experiencing the grandeur of tigers in cages for the very first time, remained underwhelmed, and every last snack was gone by 11:00. Fortunately, we still had imagination and patience. Even more fortunately, the zoo was overrun with peacocks. I'm talking dozens of them, gloriously free-range.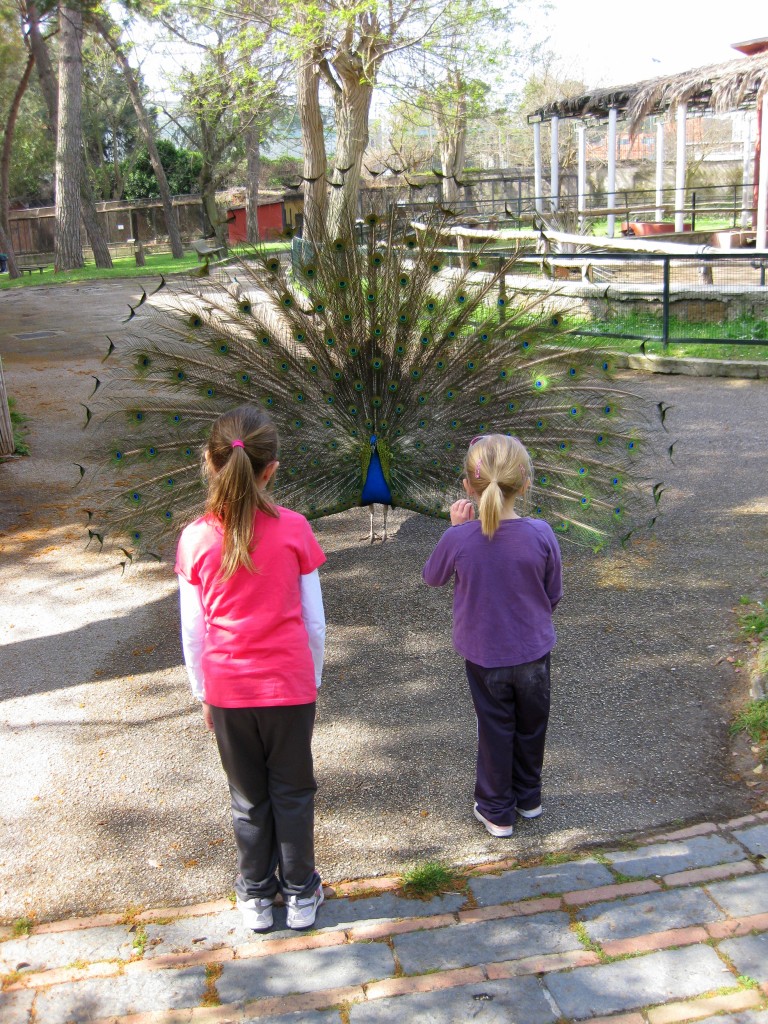 We introduced ourselves to peacocks. We adopted peacocks. We chased peacocks from one end of the grounds to the other. We imitated peacocks. We probably would have provoked every other family at the zoo to wrath had we not been, well, the only family at the zoo. Come to find out, the local schools let out later than ours for Easter Break. I'm not sure if it was more liberating or more unsettling to be the only humans in sight, but we certainly took advantage of the space. When the peacocks became old news, we played hide 'n' seek in the shrubbery and hunted for four-leaf clovers and swept the sidewalk with palm fronds. The advertized attractions of the zoo—read: animals—barely held a candle to the fun of its vegetation.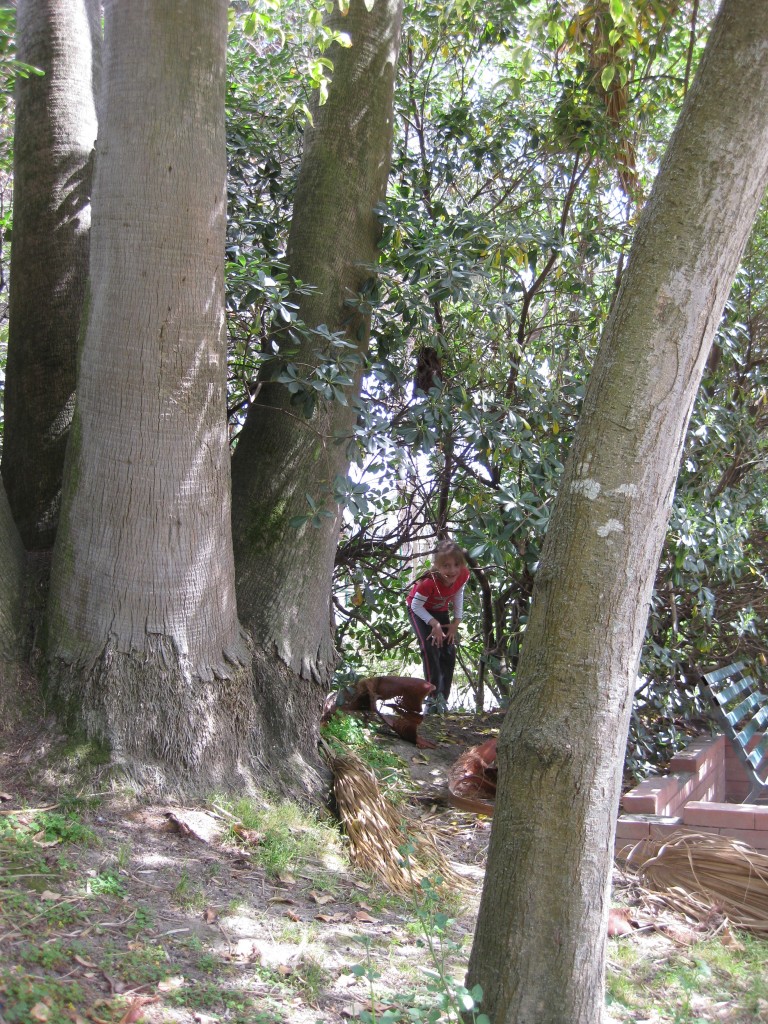 However, by 3:00 in the afternoon, we had exhausted our combined powers of self-diversion. The zoo was set to close a few hours before Dan would be able to come pick us up, and we were a good half hour's drive from the city center. My grand plan for the day suddenly seemed much less brilliant. However, I had a smartphone, and my husband was working with helpful souls, and a new plan was hatched to get the girls and I across the city to him using public transportation. Now, I didn't grow up with public transportation. When we first moved to Italy, carless, five years ago, I was terrified to take the bus; something about the unfamiliar streets whisking past the windows and me without a brake pedal turned my confidence into quivering mush, and I still exhale with relief each time the G2 deposits me safely in our neighborhood. Being asked to cross an enormous, unfamiliar tangle of a city on a succession of subways and buses with two little girls in tow felt like being told to bungee jump off an uncharted cliff. But my other alternative was… um?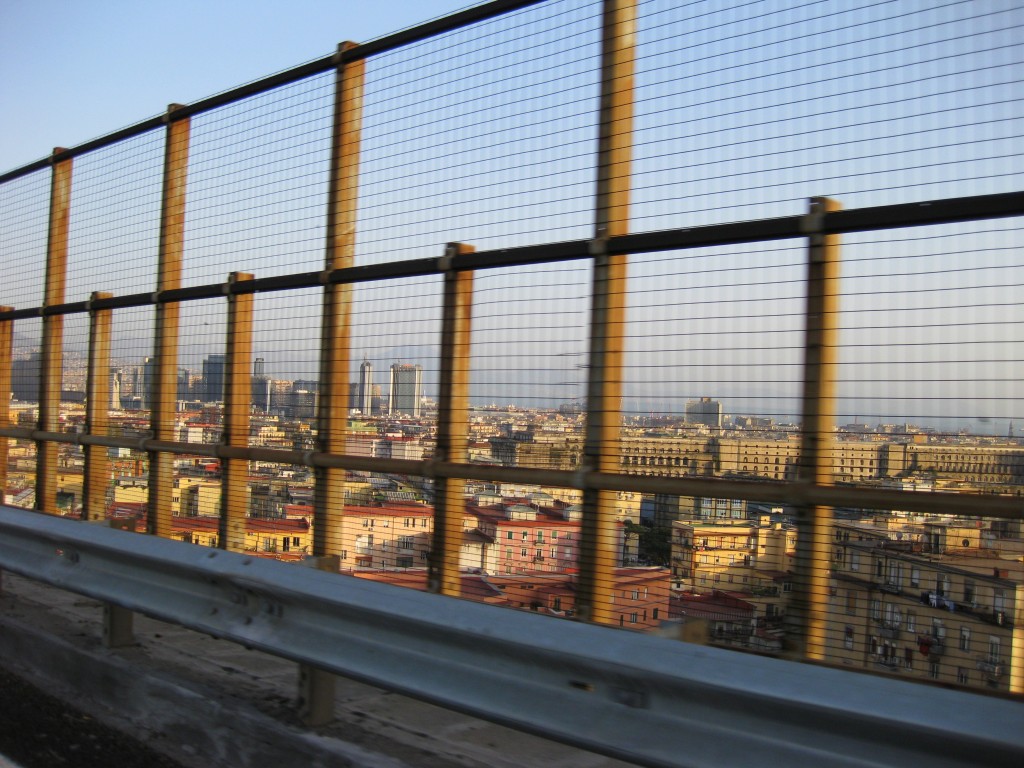 Some days, being a mom requires more than snacks and a few hours' worth of imagination. It requires bribery (Ice cream for anyone who can walk a whole kilometer without crying on their own legs at all!), speed ("The tickets will be €3.40, signora, and I believe that is your train about to depart from the farthest platform up the highest flight of steps"), and strength (not to throat punch every last man who casually draped himself over an entire row of seats while watching me struggle to balance a sleeping four-year-old on the train). It means repainting my own anxiety as adventure and letting one child swing from the bus handles while I cuddle the other back to sleep and pray I've understood the driver's thick accent. It means scrounging up my last few cents for a bathroom stop, steering my girls safely around a street fight, and delivering us all exhausted but intact to my husband's waiting car.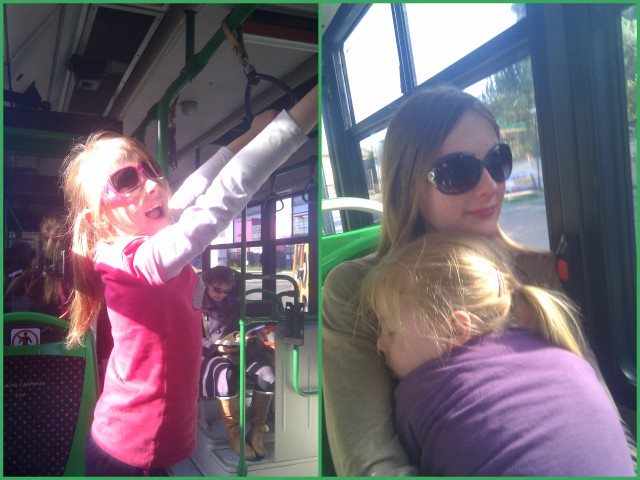 It also means waking up more than a week later to a condemning clock and a deceased hippopotamus on my skull and, instead of going for my old self-flagellation routine, remembering that I have earned this tiredness and earned it well.