Over the weekend, a great galactic second hand shifted. The earth and sun paused to wink at each other just like they did one morning seven years ago,  and a not-so-little girl woke up to a sea of balloons.
I am tired, core tired. Between the grocery runs and party prep and Hello Kitty cake pops (making fondant is the culinary equivalent of a triathlon, I've discovered), keeping up with the old birthday traditions and latching onto new ones, ongoing dramas of who to invite and the tears of partied out guests and a parade of sugar-strewn days, this birthday business is a lot for one introvert mama to handle.
It's such a good kind of tired though, this depletion from wholehearted love. I haven't often had time for Natalie over the last year, so this weekend was a comeback of sorts—extravagant, unhurried hours poured entirely into celebrating her—and the gift of it was for us both.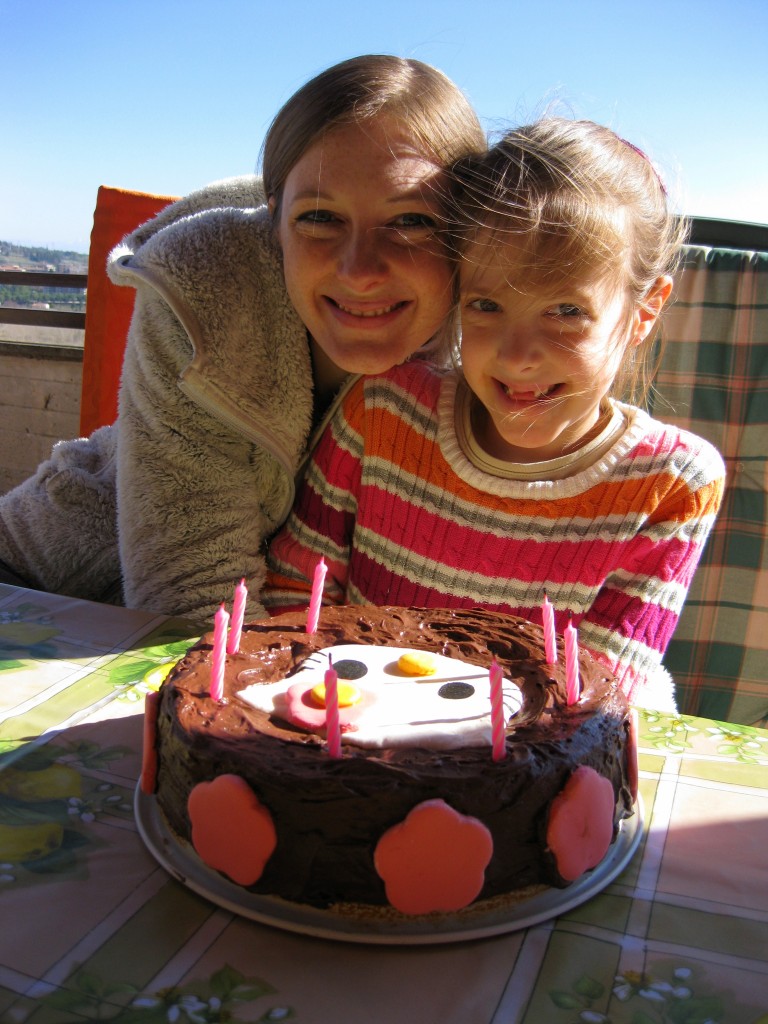 Happy 7th, my girl.
Goodness, do I love you.