Spring Break starts here today, but a less springish day I could not imagine. The sky is like waterlogged quilt batting, pressing a clammy malaise down into our pores, and if the weather weren't sufficient to leech all energy from me, the allergens tightly packed into my respiratory system would do the job. (March: In like a lion, out like full-scale biological warfare.)
However, I'm aglow with gratefulness today for your comments and emails following my last two posts. Writing those posts entailed marching very deliberately into territory full of hidden sinkholes and memories that go bump in the night, but each of your thoughtful responses was a beam of friendly light, and I'm so glad to be here with you, to be wrestling the heavy issues together. I will get around to responding to your individual messages soon, I promise.
In the meantime, I thought we could all use a dose of levity today, so I'd like to share the cover page of a fan fiction masterpiece Natalie has been working on: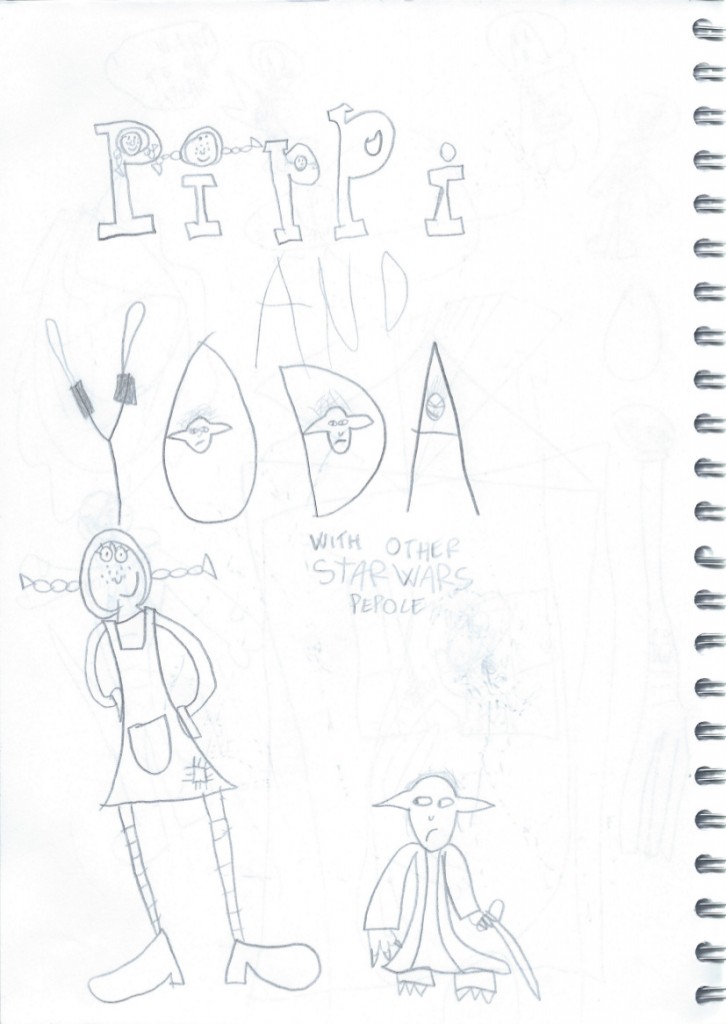 Yoda's expression alone is responsible for plunging me into a poorly disguised fit of giggles at church yesterday: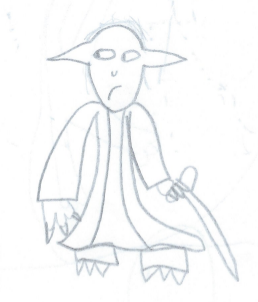 Over the next several pages, Pippi Longstocking one-ups Luke Skywalker to an embarrassing degree during Jedi Camp, eventually prompting an exhausted Master Yoda to demand an end to the story… and prompting me to sleep a little easier at night because clearly we're doing something right here.