Here is my mantra for the day: "I am going to blog today, dangit, I AM GOING TO BLOG."
Principalities and powers and double-part-time* working hours have conspired to keep me away from the blank page lately, and they probably would have continued unabated had my husband not looked straight into my crazed eyes over the weekend and reminded me that some cultures value sanity. The man makes a convincing argument, and not just  because he accompanies it with freshly-brewed espresso.  I mean, I've gone so long now without catching you up on our Easter camping trip that both it and Princess Beatrice's hat are old news. (But will that keep me from doing so anyway?)**
* Doesn't count as full-time because I'm a freelancer and also like deluding myself.
** No.
Two Easters ago, we went on an impromptu camping trip that was so magical and life-infusing that we dubbed it a new family tradition and went back the next year. This Easter, we decided to expand our horizons a bit and head north to Lake Como from whence not even a rainy forecast could deter us. What did deter us, however, was our car, which fainted rather suddenly in the middle of a roundabout mere hours before our scheduled departure. It was Friday evening; the holiday weekend had already begun. No mechanic shop would be open until Tuesday, and even that was doubtful as traditional Italian Easter feasts require several days of recovery. Como would have to wait.
Just in case you ever find yourself in this situation, I've put together a handy guide gleaned from our experience –  What to do when your car breaks down in Italy negating your anticipated Easter camping trip:
Set up the tent on your balcony, avoiding eye contact with the neighbors. Stock it with My Little Ponies. When your preschoolers ask if they can sleep out there by themselves in the rain, shrug and answer, "Eh, why not?"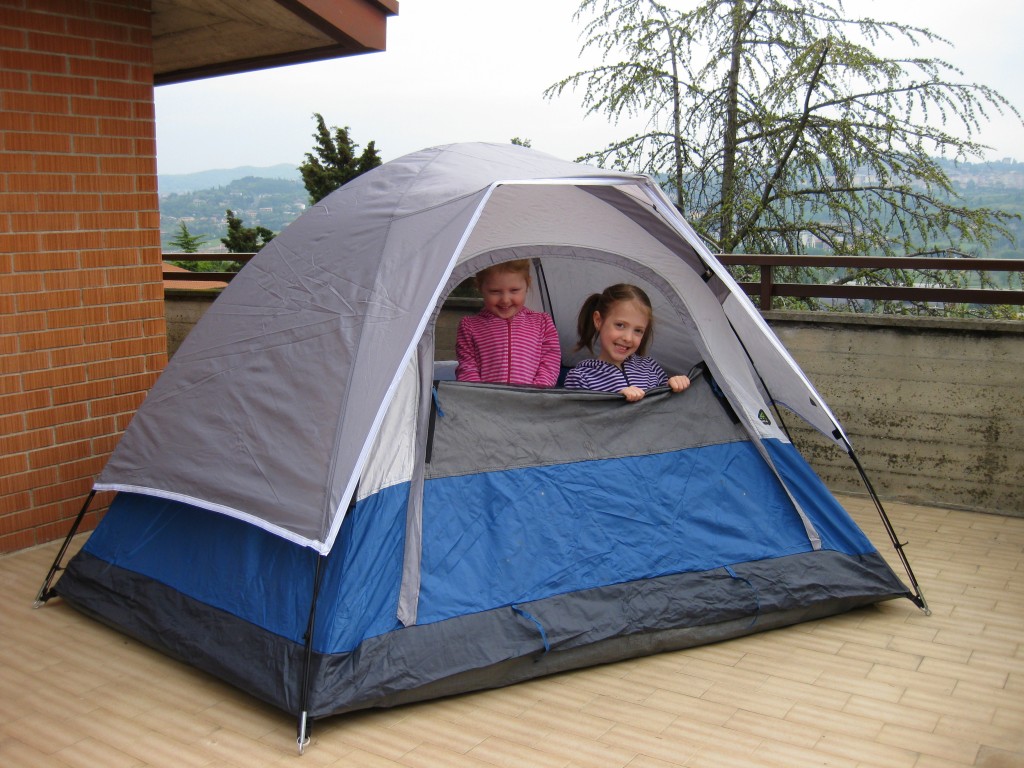 Ride the bus downtown to chase pigeons. Purchase giant parmesan pretzels from an Austrian entrepreneur. Chase pigeons with giant parmesan pretzels. Sample every single shade flavor of lip gloss at The Body Shop. Invent the extremely safe and socially acceptable sport of escalator racing.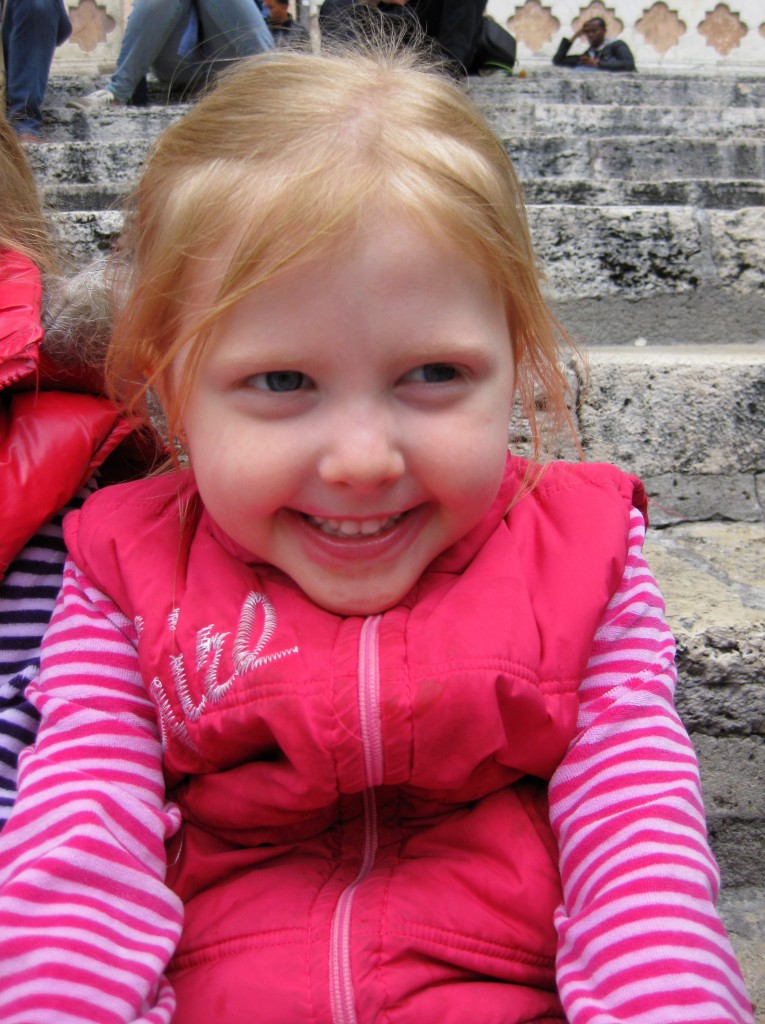 Have a pizza picnic on the floor. Have a strawberry picnic on the floor. Have a banana split picnic, not on the floor. Discover that your children do not like banana splits ("My ice cream and bananas are touching!") and ease their distress by eating the rest for them.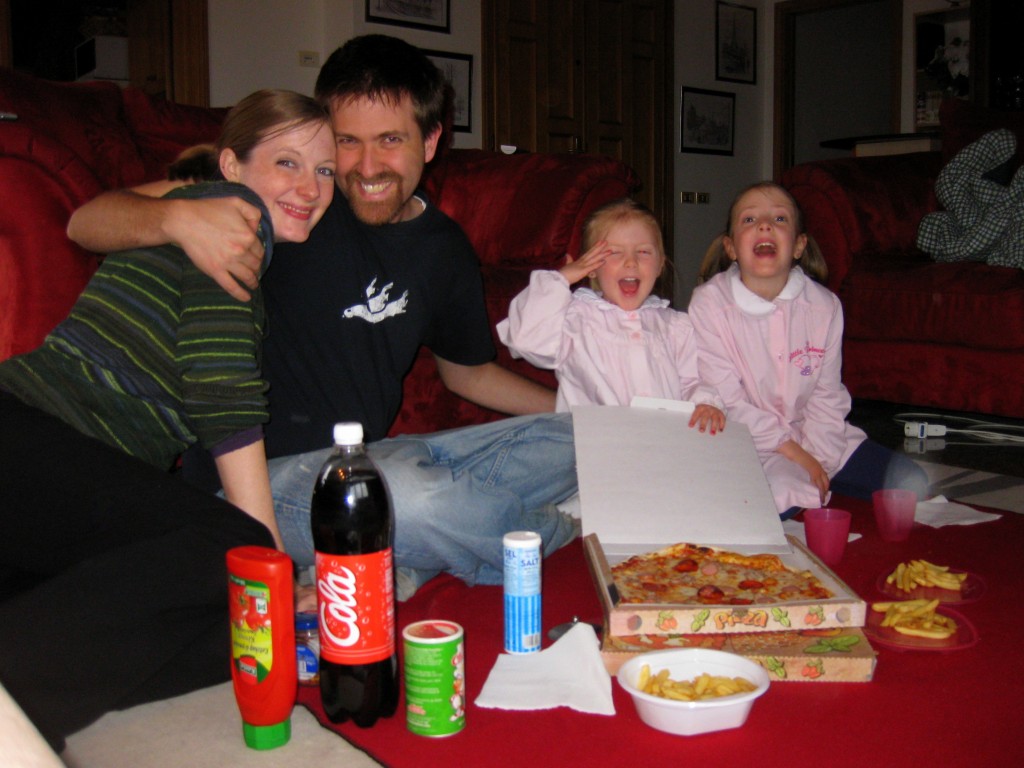 Hurl football-sized chocolate eggs at your unsuspecting spouse and complete a nutritious breakfast with the fragments. Host an Easter egg hunt in the backyard so as to have enough candy on hand for a nutritious supper as well. If running out of chocolate, dine on green eggs and ham—just so long as eggs are somewhere on the menu.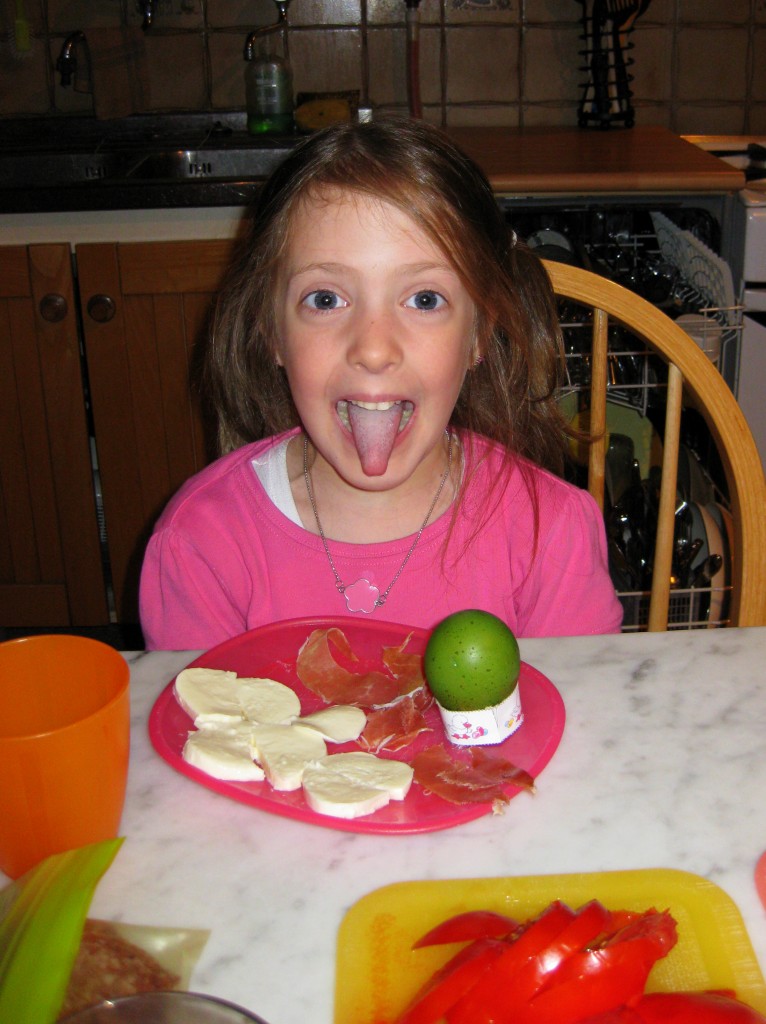 Sleep in until noon, build nerdy Lego contraptions, watch music videos and talent shows and hilariously awful infomercials, impersonate cows, play a very pink version of kickball, and if you hit a lull, go with the failproof Granny Pants Dance.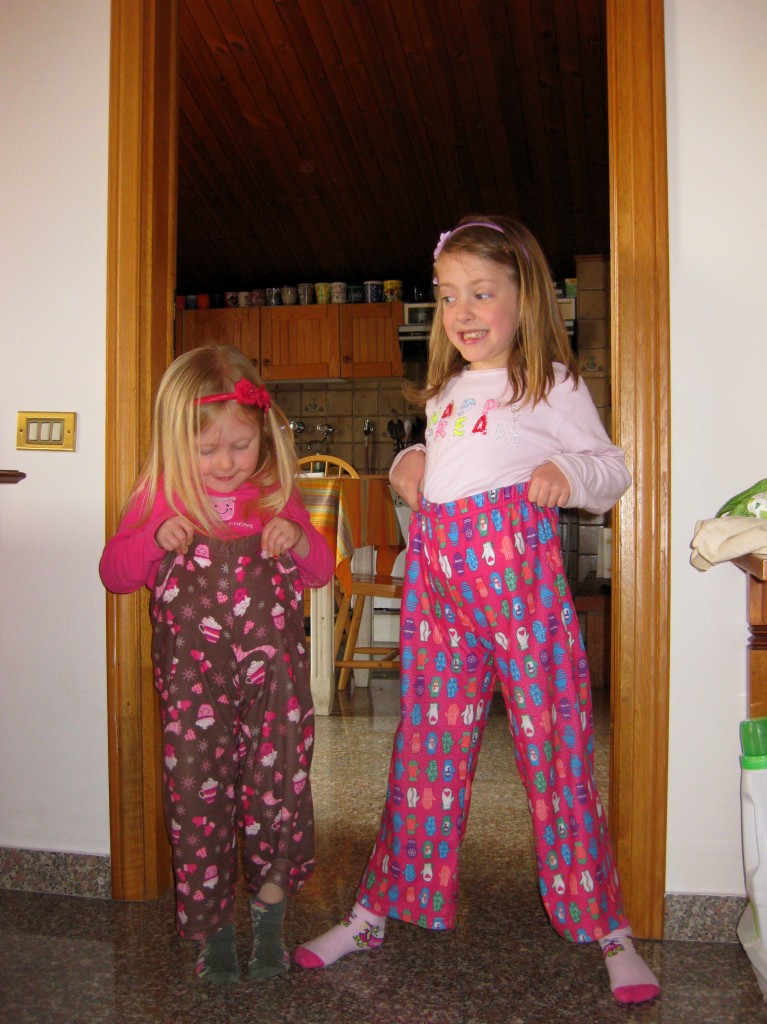 There you go. Sanity has been restored, my blog is marginally more  up to date, and a new wisdom-packed vacation guide is out in the world. And who knows? One of us might even get a new Easter tradition out of it.