There just isn't any point to changing out of our pajamas today. After a long night of sickness and storms, none of us is up for much more than lounging around the house anyway, so breakfast is an informal affair—Nutella smeared on toast and adorable bed-heads all around. The girls pick out four colors of nail polish each, and for once, I don't tell them I'm too busy.
With newly pinked and purpled nails, we cut paper snowflakes for no reason other than whimsy, and then we carry it one step further by adding glitter. I raid the cupboards for soup ingredients—no one expects fancy meals when you can't make it to the store—and the three of us linger around the kitchen table soaking up our first real dose of Christmas spirit this year.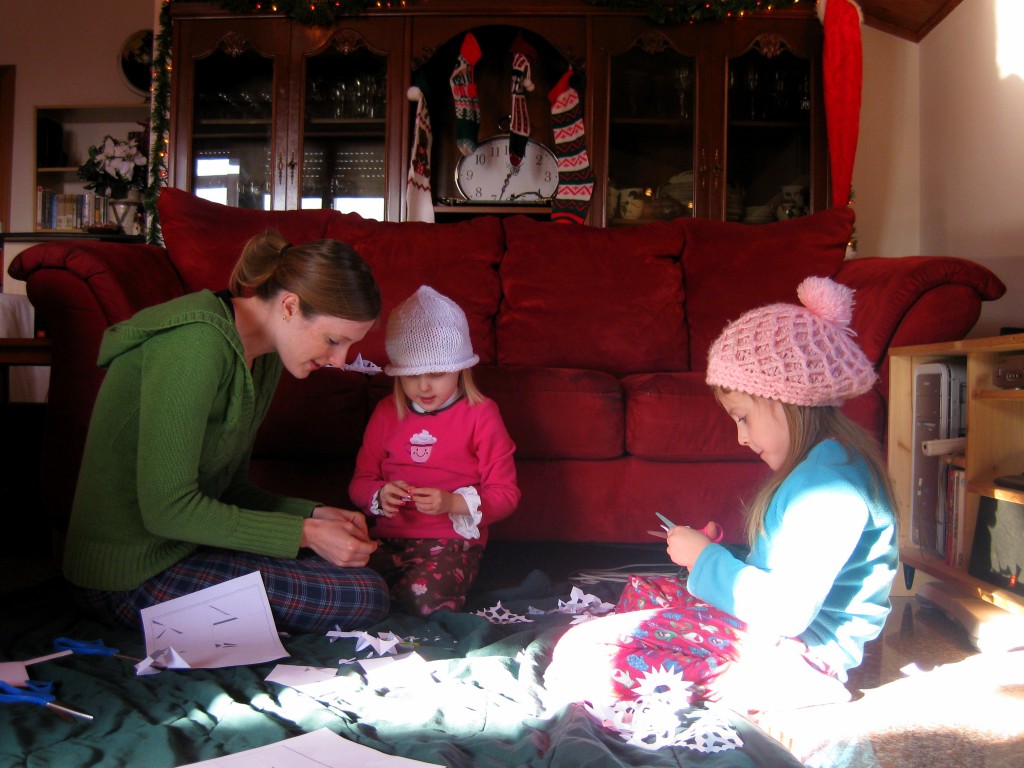 All of it, even the lost work hours and the circles under my eyes and the glitter, good lord, the glitter, is worth the joy of spending some down time with my girls. We've been sorely missing each other lately, and we needed a day off together. And as an extra bonus, we won't have to change into our pajamas tonight.
Now please excuse me while I proceed to vacuum for the next year and a half.