I spent a sizeable chunk of today spring cleaning my studio in preparation for new writing hours next week. Dan finds it endlessly amusing (or perhaps endearing? yes, let's go with endearing) that I claim to have a studio when all I really have is a desk tucked into the corner of our bedroom. However, I take the J.M. Barrie approach. With just a pinch of color and some imagination, I have a magical playground of muses, a bright little world brimming with good ideas and serenity.
Here it is, my corner of the universe where I intend to find magic this coming season: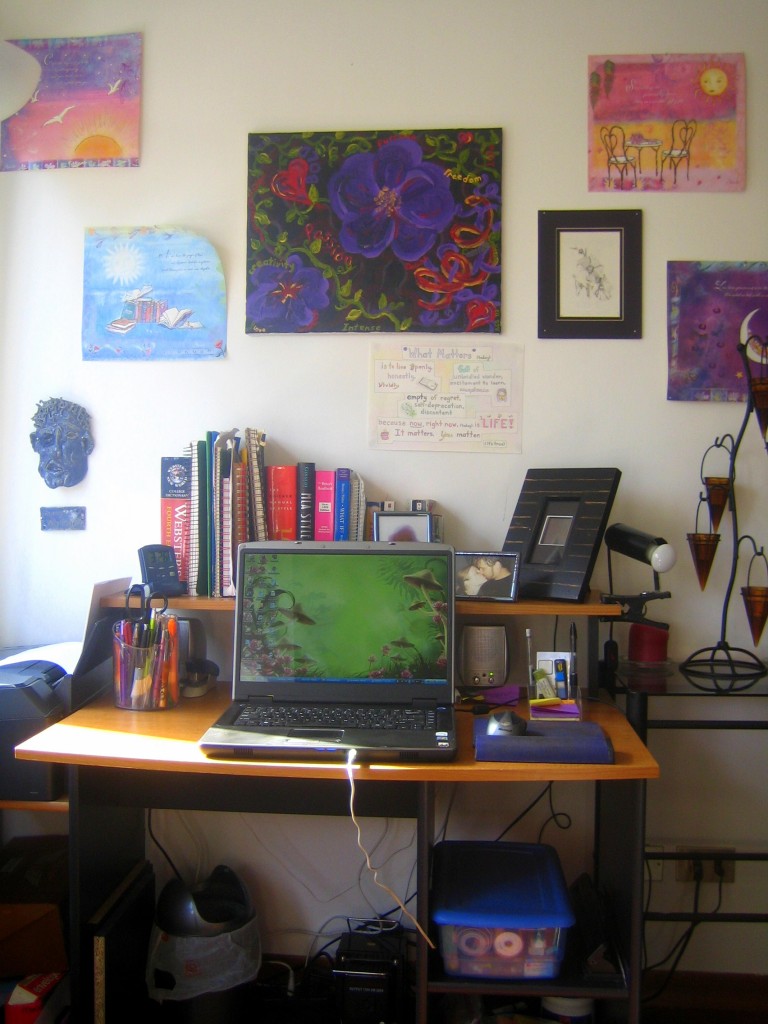 And here is the view from my window where the muses gather to play: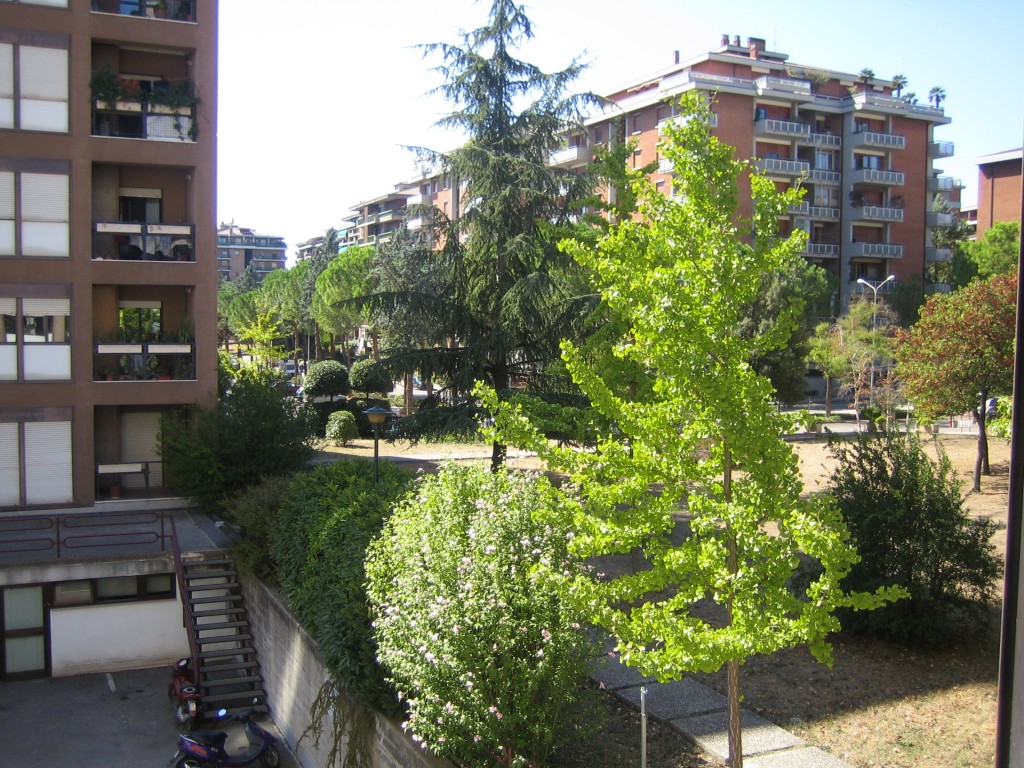 It may be tiny, but it is sunny, whimsical, and the perfect mix of interesting and organized—exactly what a studio should be. Here's to good things coming in small packages and to an inspiring fall!