(a story… with pictures)
 Lunch woke up on the wrong side of the bed today.
 This: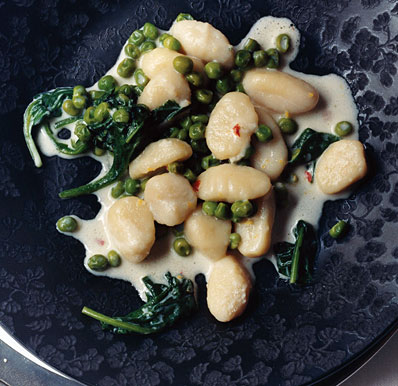 Photo credit: Epicurious
was the plan—soft homemade gnocchi in a creamy, lemon-zested sauce with tender peas and spinach. Commence drooling. I tend to save the best for last in my weekly meal planning, and this promised to be something special. Plus, spinach turns anything into a diet dish. (Feel free not to debate that last point.)
But lo and behold, the peas?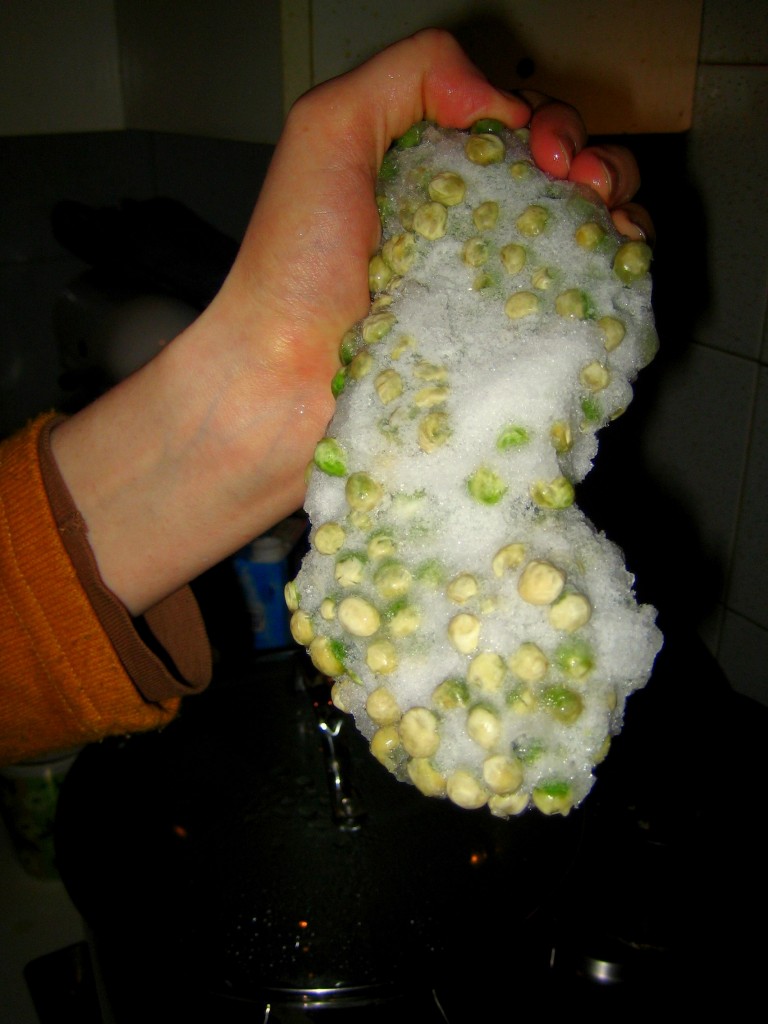 had developed rigor mortis.