Growing up, I learned to hate the song "Count Your Blessings." (Please tell me some of you are old-fashioned enough to know it too?)
Are you ever burdened with a load of care?
Does the cross seem heavy you are called to bear?
Count your many blessings, every doubt will fly,
And you will be singing as the days go by.
(Lyrics by Johnson Oatman, a 19th century preacher who probably got beat up a lot as a kid)
No matter how many times I sang it, its birthday wish mantra never worked. The magic elixir of contrived thankfulness turned stale when I swallowed it, and nothing ever got better as a result.
—
Dan and I lay awake in bed far, far too late last night talking (a bad habit that's always been too delightful to shake) about the life we could be living right now had we just accepted it. We wandered through shadowy conjectures of a big suburban house and a six-figure salary. Bulging pockets. Unlimited comfort. Dollar signs popping out of our eyes just like in cartoons. We have been so tempted some days to quit our grad-schooling, world-traveling teetertotter life and grab the easy one dangling very much within reach.
But no matter how beautiful the bait looks, we know we are happiest as free fish with the whole ocean to play in. We need adventure, he and I, even if it sometimes looks like instability. Money matters so much less to us than experience… though, admittedly, a lot of experiences are easier to come by with a fat wallet.
I've been skulking on the outskirts of panic lately, and it helps to keep all of this in mind. It is so easy to feel lost in a new culture, especially with talk of moving to a different city soon. Especially with quickly growing babies and quickly disappearing time. Especially with the kind of urgent, helpless inspiration my brain manufactures without warning. Especially when unexpected expenses converge like thunderheads over water and more water, no dry land in sight. It's the price of diving headlong into the ocean.
So I beat myself over the head with logic and lecture myself with my own beliefs. Keep everything in perspective… and This will all be worth it some day… But for all the mental haranguing I do to keep myself on track, the only thing that truly brings me out of dark moods is thankfulness—spontaneous and unplannable. It happened today when the girls woke up from their naps together with that gorgeous, sleepy glow of afternoon dreams. I looked at their faces, and simple as that, I was floating. To be able to know these vibrant little people, to be able to kiss their cheeks and read them bedtime stories and add beauty to their eternal souls was like a living in a sudden song. Unexplainable joy.
That's how thankfulness got me out of our tightly-walled house and into the sunshine today. The girls and I had to go out for a necessary purchase—strawberry gelato with two spoons—and a playground date. We really had no choice but to have a perfect, panic-free evening once I realized how ridiculously, extravagantly rich we are together.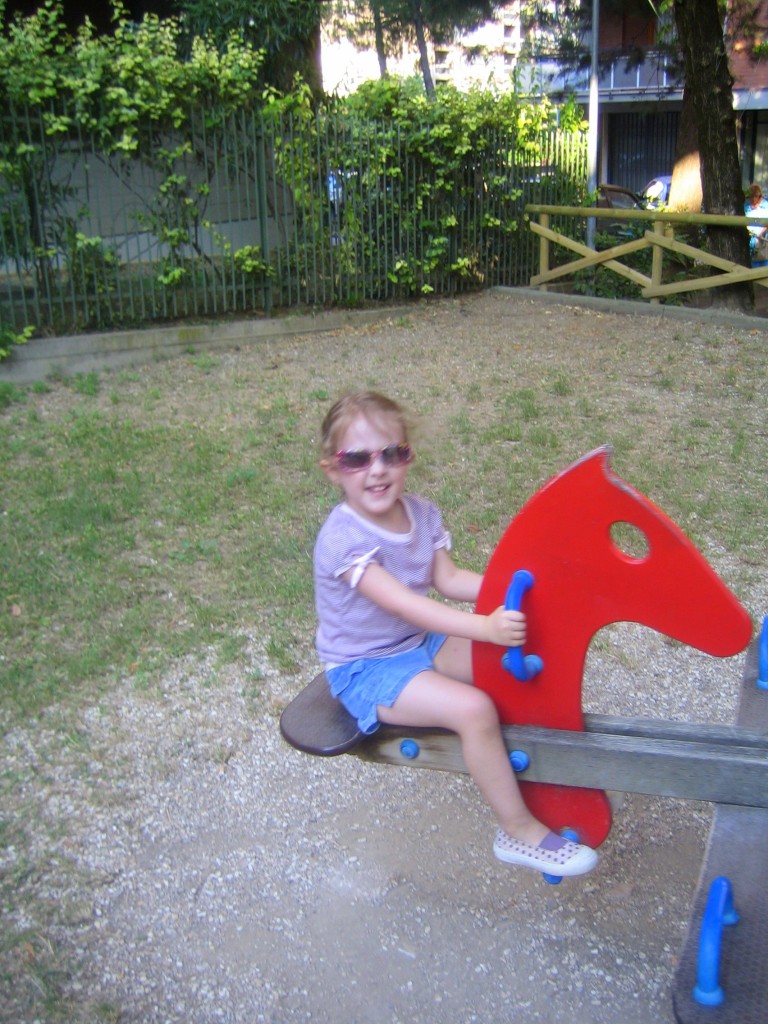 Of course, later came a particularly fussy bathtime and dirty dishes and the dull thud of reality and the fear that everything good about my day was horribly cliché…
But if sunwarmed giggles with these two and overwhelming lightheartedness become cliché for me, I will have more to appreciate than Uncle Moneybags or even Johnson Oatman himself could ever count.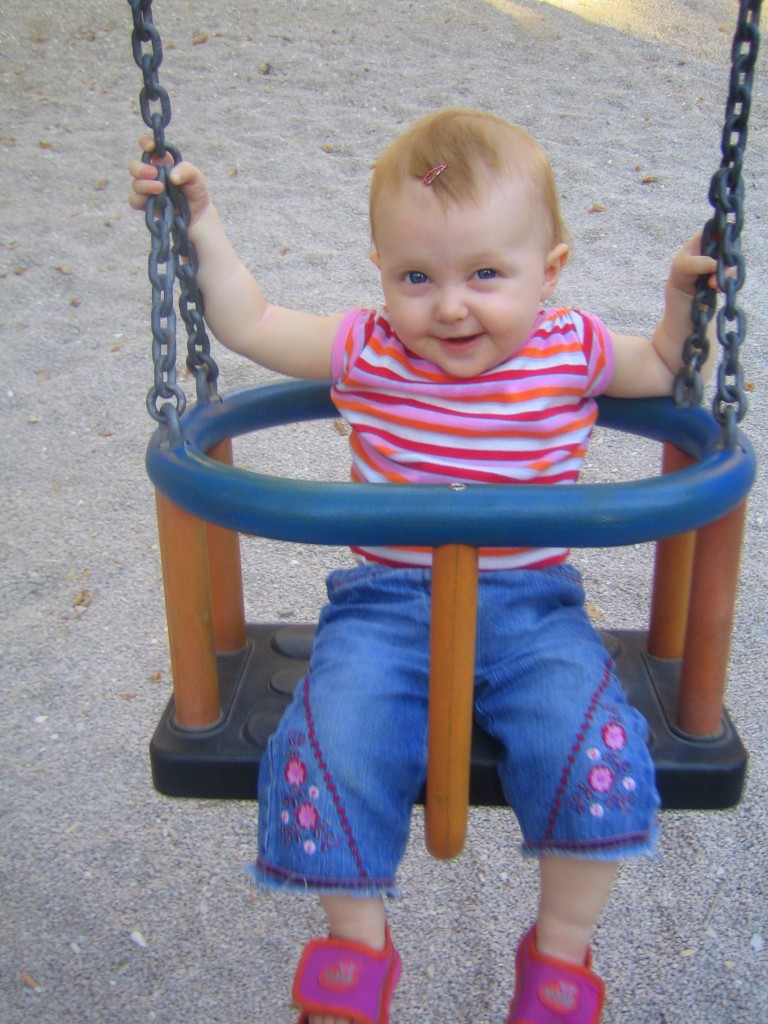 —-
By the way, and on a completely different topic, I wish everyone in the world could get a chance to read this.