This has been a hard week, though I don't exactly know why. Alien mind probes in the middle of the night? Psychotic ninth-month hormones sabotaging my sense of happy? Mental leprosy™? Of course, hard weeks wouldn't be doing their evil duty unless they hit me over the head each time I tried to write or smile or do anything more enjoyable than laundry, so I started the weekend with a house full of clean clothes, no blog entries to show for it, and a headache. Woe.
But then this morning dawned with the perfect mix of blue-sky radiance and glittering breeze that makes me lust for October. And though we couldn't go downtown to elbow our way through the huddled masses at EuroChocolate*, we spent a relaxing morning with a lovely friend at one of Tuscany's rare outlet malls. Which included a Lindt store. Which served Varesino. Which is what coffee would be if it died of too much happiness, went to chocolate heaven, and resurrected in a tiny glass with frothy milk. ::Dying of happiness at the memory::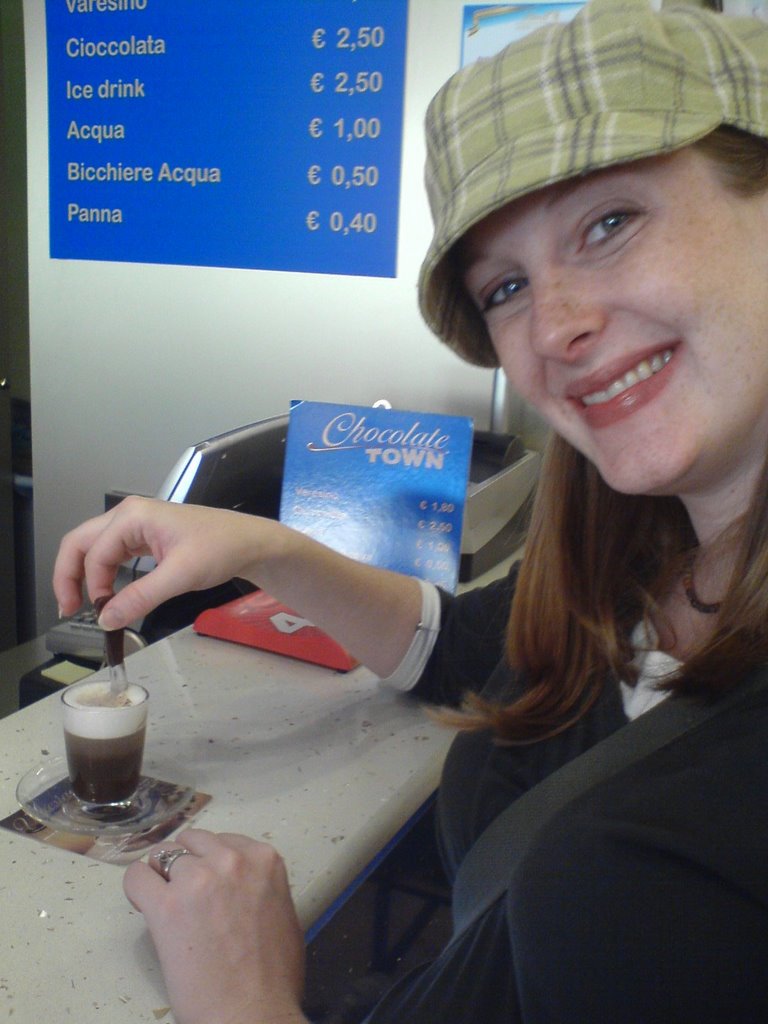 Plus, we finally got a set of glass espresso cups so we can trick our guests into thinking we are 1) grown-up and 2) cool. Plus, Natalie got to expend weeks' worth of energy and giggles on the playground. Plus, the Italian hills along our drive were the kind of beautiful I can sink into like a Jacuzzi.
So, this week in summary? Not so very hard at all.
*Due to Operation No-More-Contractions-Until-I-Get-Health-Insurance-On-Tuesday-That's-Right-I'm-Talking-To-YOU-Uterus!