Friends? Meet my blog's namesake: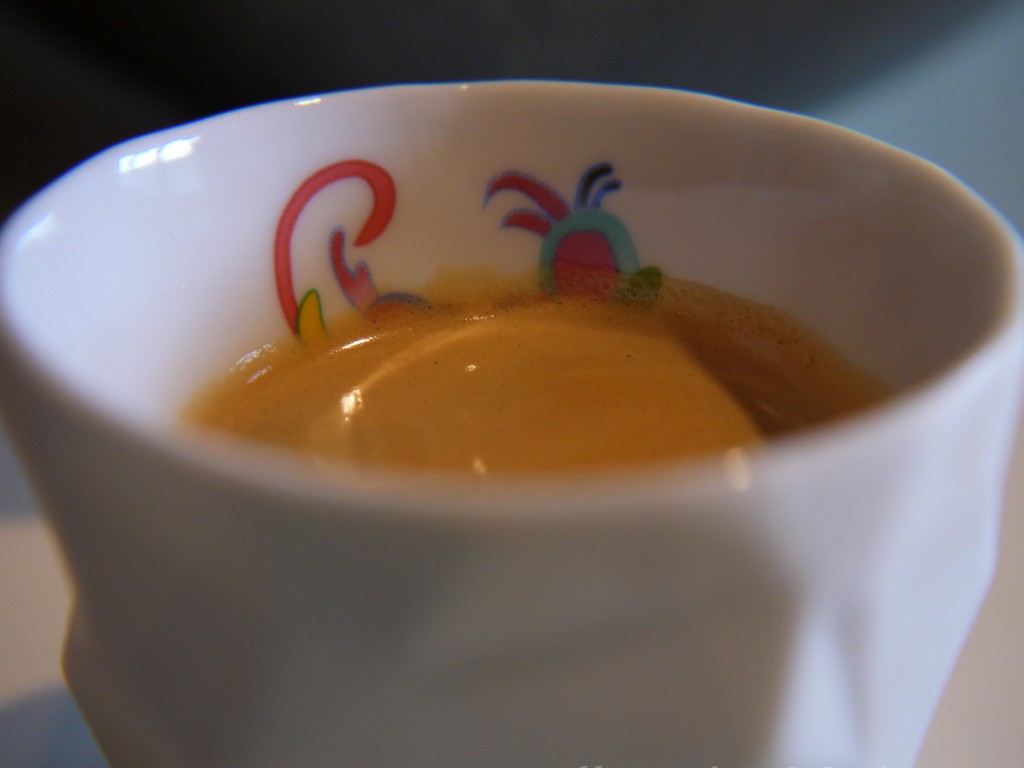 Espresso is darker than you might think underneath that caramel cloud, bold, bitter-rich, and supremely confident. If you add as much sugar as I do, it goes down like a burnt-umber glaze, and you could feel its intensity on your tongue for days if you were willing to forego toothpaste. Sipping it roasts your tongue and sends after-shocks down your throat, a bolt of liquid electricity… and then your mind begins to unfurl.
I learned this over Sunday dinners with friends our first year here in Italy. After the vermouth-soaked olives and the melting mountains of pasta and the veal and the salad and the pears and the tiramisu, after the children bounded away from the table and the chatter slowed to a contented lull, after the dishes were cleared and there was nothing left to do but relax, the tiny porcelain cups would come out. The espresso machine would croon its guttural love notes, the sugar bowl would give up its bouquet of silver teaspoons, and we would sip the last few steps to total tranquility.
Five years later, I can't tell you whether or not I like the taste of espresso… but it's not the taste that hangs my afternoons on this small pleasure. It's the liturgy of contentment. It's the infusion of courage and caffeine, the slow rhythm reset, and finally, the clarity. 
~~~
How do you take your coffee? And what significance does it hold for you?