Come August, we will have lived in Perugia for seven years. This is liable to give me mental vertigo, all these days expanding and collapsing like accordion pleats in my memory. A trick of the light, and I am once again massive with child and complicated hopes boarding a one-way flight to Italy; the angle shifts, and my perspective accelerates through one baby, two visas, three homes, and the better part of a decade to where I sit today penciling summer destinations into our calendar. Time is often catalogued for me in terms of travel, and we've done so much of it in these seven years that my mind can't quite grasp it all at once.
We realized on last week's little excursion, though, that our view on travel could use some tweaking. We tend to think of travel as something grandiose and all-consuming, volumes of time propped between the bookends of journey. The farther we drive to get to a pasture, the greener it is, right? This is why we've spent Saturday after Saturday chafing against weekend chores and griping for want of air. This is why the idea of a staycation this Spring Break disappointed us. This is why, in seven years, we haven't ever climbed the slopes of our own Mount Subasio.
Er, make that hadn't.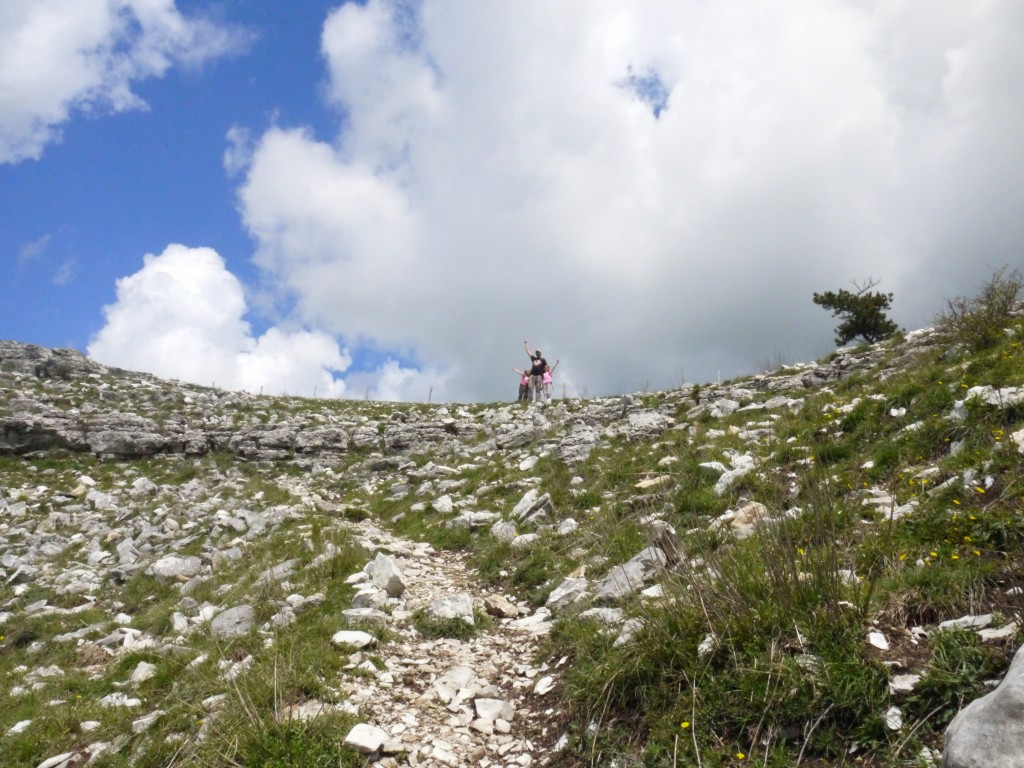 The forecast called for rain on Saturday, but we went anyway, the drive to explore our own backyard stronger than our desire to stay dry. And it was beautiful, all of it: the girls' pride at making it up the mountainside by themselves, the clouds billowing like down comforters overhead, the wildflowers holding their own against the tide of grass and gravity, the towns laid out below us like stitching on a vast patchwork quilt. On the drive there, we'd listened to Imagine Dragons' "On Top of the World." Two hours later, I knew exactly what that felt like.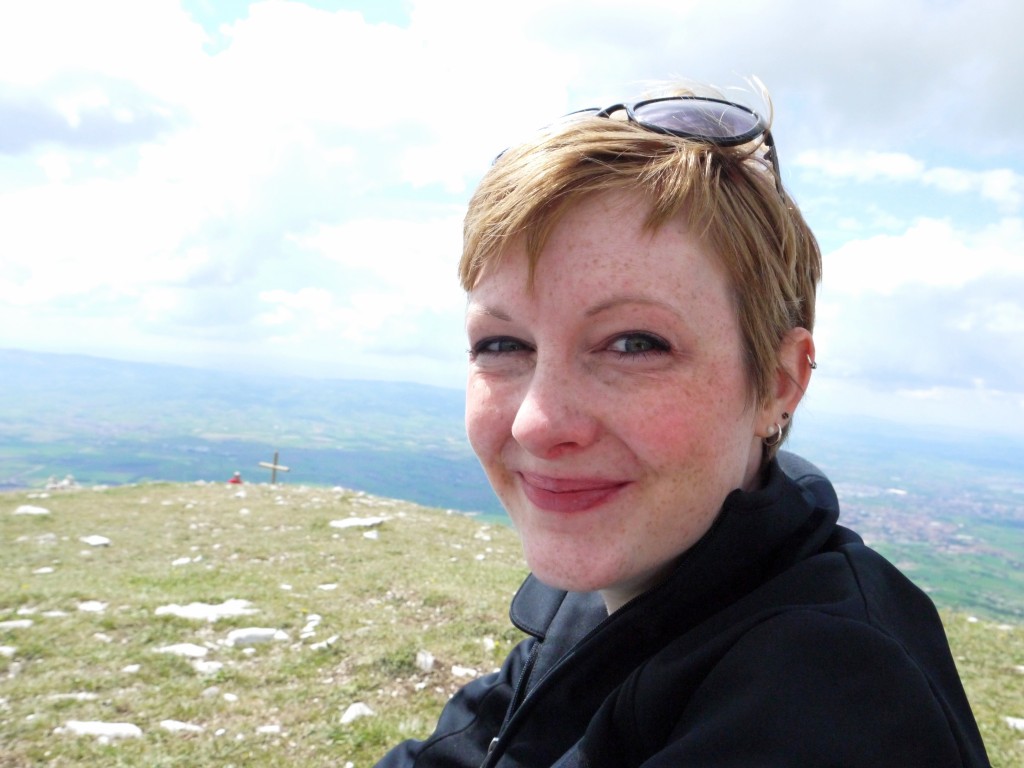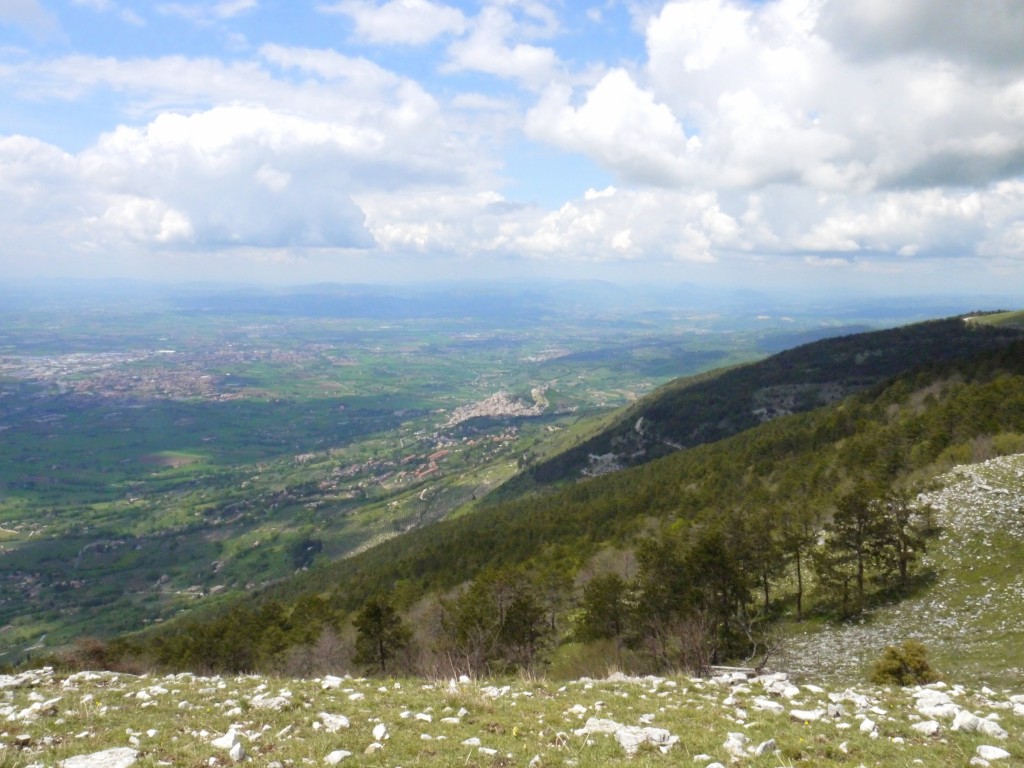 (That's wee little Assisi in the center of the photo.)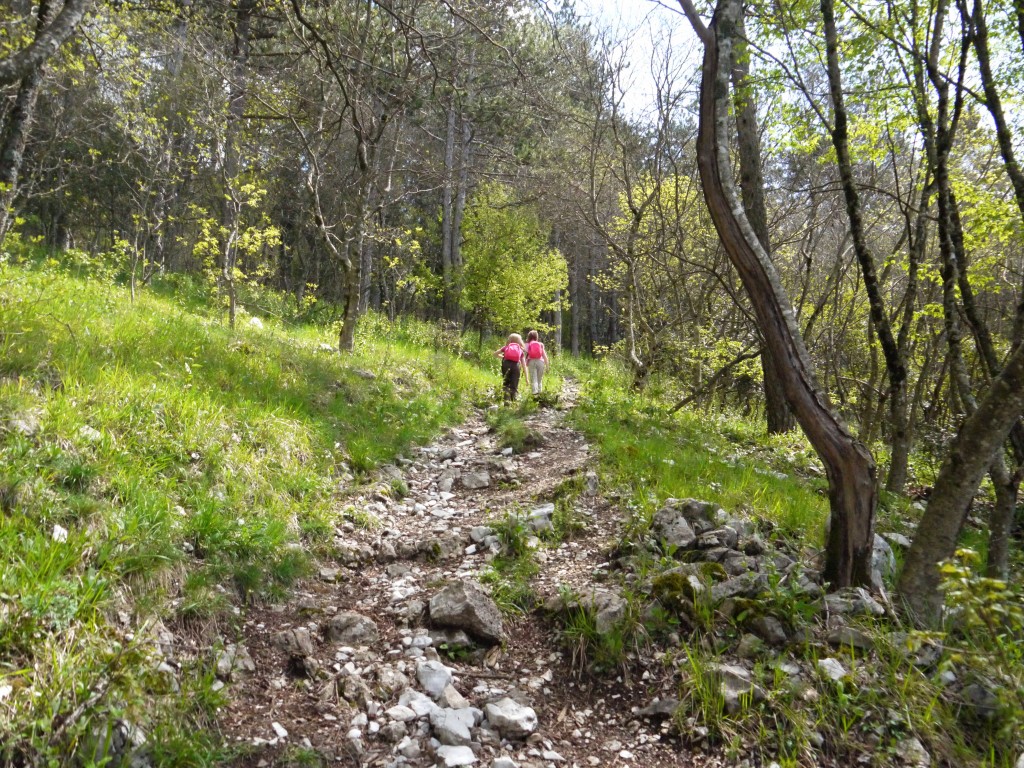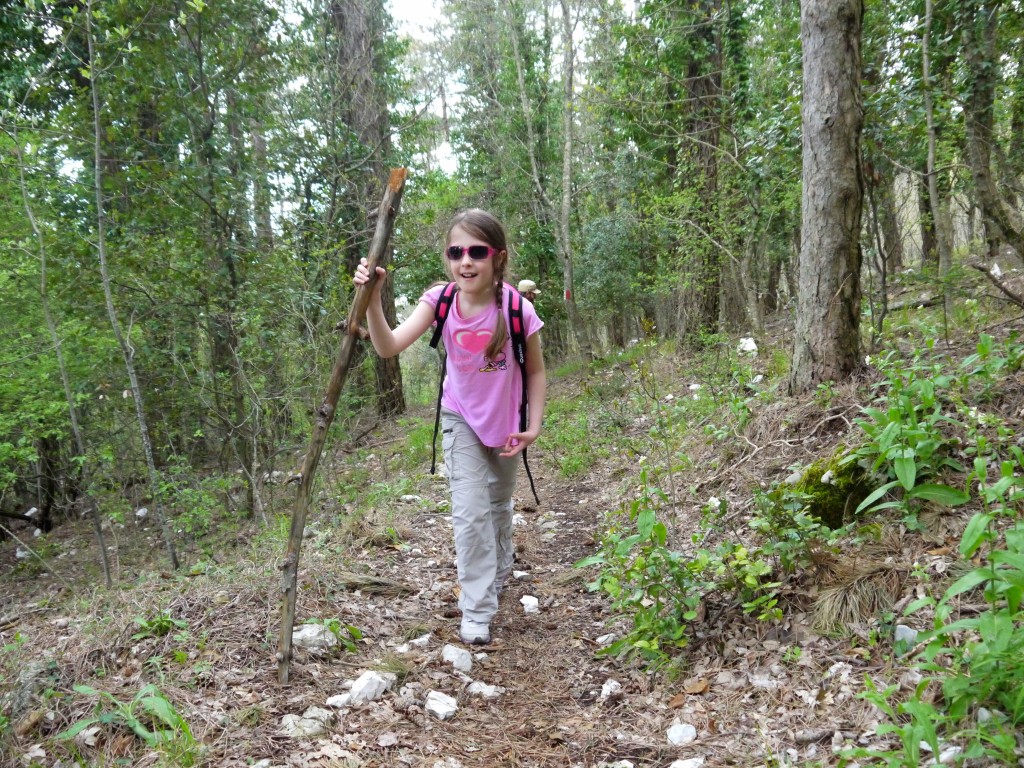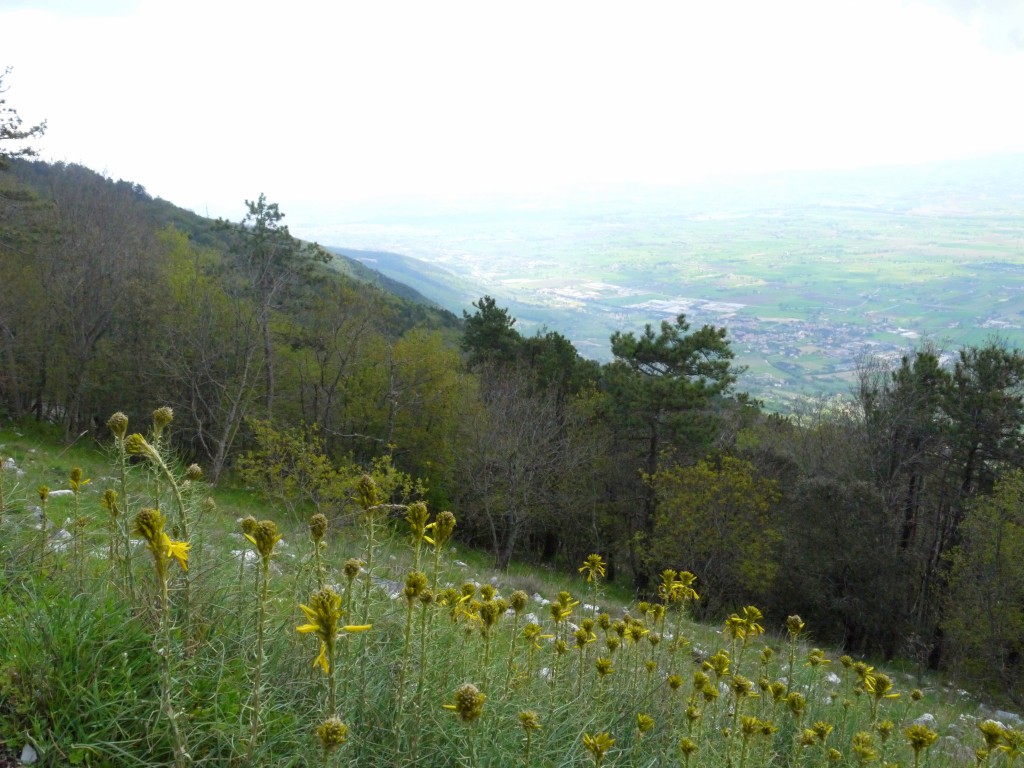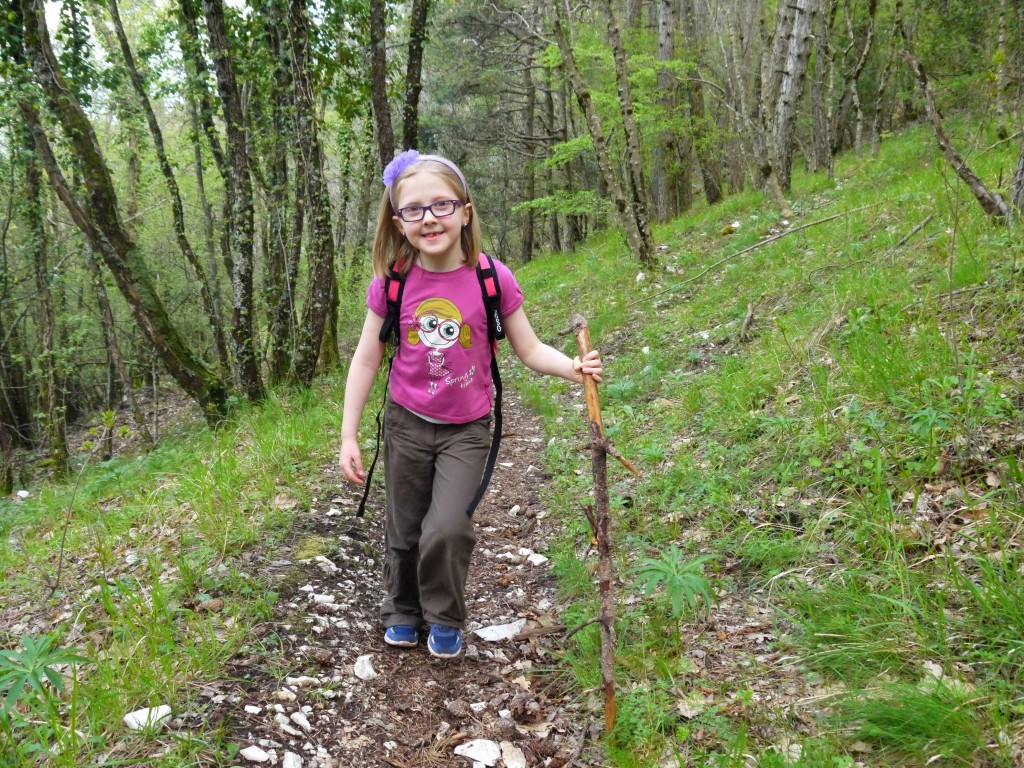 I will never stop wanting travel on a grand scope—road trips and international flights and wildly new terrains underfoot. This weekend has convinced me though that we don't need to keep holding our wanderlust at bay until schedules and finances align. We have a wealth of beauty close to home, perhaps even enough to fill the next seven years of Saturdays. The verdancy of far-off pastures may be up for debate, but I can say now with certainty that we've got a green worth experiencing right here.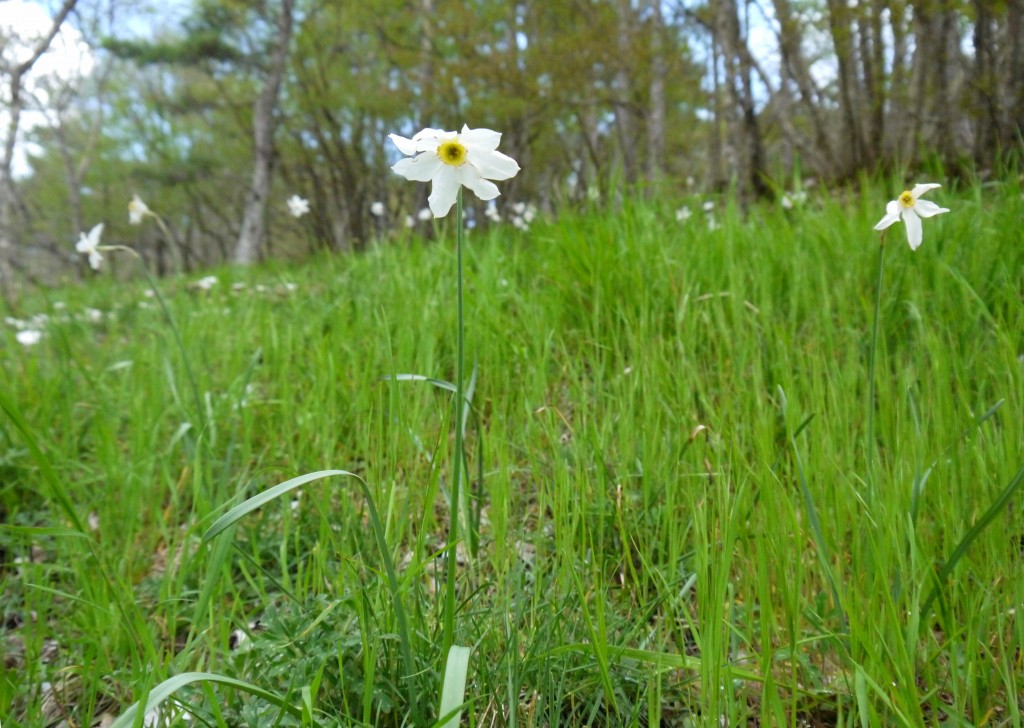 —
What's your favorite "destination" in your neck of the woods? Or is there a place nearby you've been curious to explore? Where would you take me for a Saturday adventure if I came to visit?