July 1st – Poking around the kitchen at Eilean Donan Castle and thanking the Powers That Be that I'm not actually a scullery maid.
July 2nd – Hiking through Glen Affric hand-in-hand with Natalie who sang her superspeed version of "You Are My Sunshine" to me on repeat.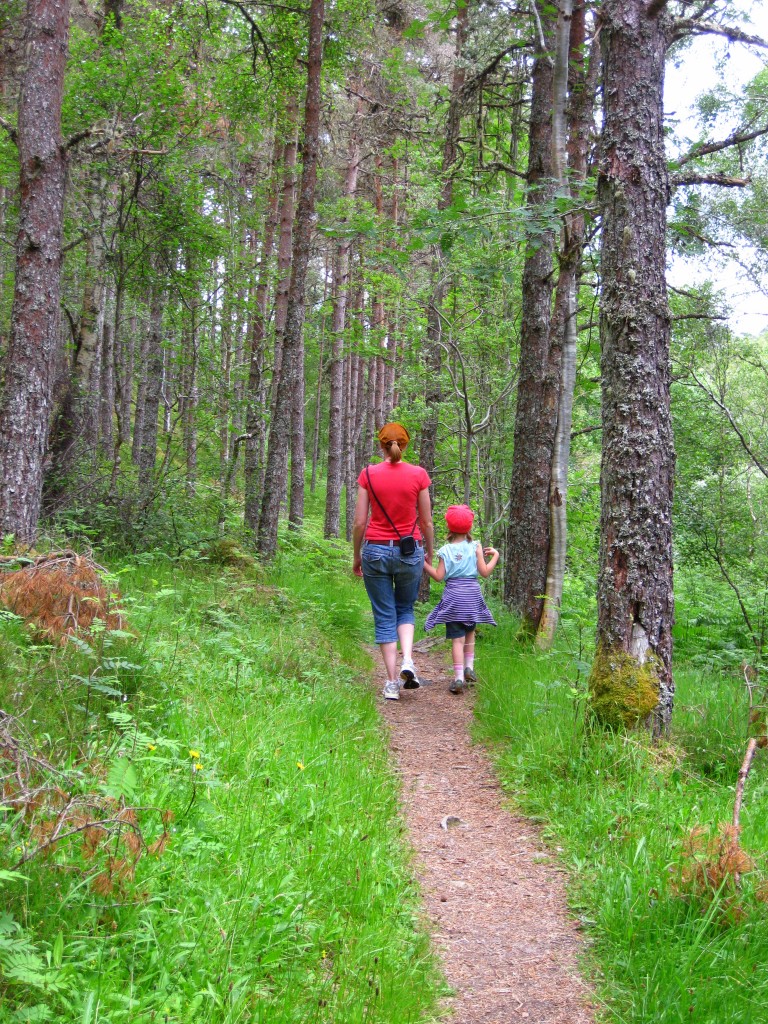 July 3rd – Careening with my crazy little family down the grassy dunes at Nairn Beach.
July 4th – Catching the total glee of the girls as they spent the morning whizzing down water slides.
July 5th – Eating Indian takeout on the floor and laughing over mis-translated menus with my very favorite husband of seven years.
July 6th – Surviving the hike up to Arthur's Seat as a family and feeling on top of the world.
July 7th – Finding, in a very Private Eye move, the Tesco Superstore whose address had been written wrong. Without GPS. In an unfamiliar city. In which one is expected to drive on the wrong side of the road.
July 8th – Chowing down on piping hot fish and chips to bid farewell to a wonderful two weeks in the UK.
July 9th – Sharing a chair lift with my wide-eyed Sophie up above the quaint streets, serene river, and fairy-tale castle of Vianden.
July 10th – Splashing away the afternoon sweat in a Munich creek with dear friends, water cannons, and plenty of giggles.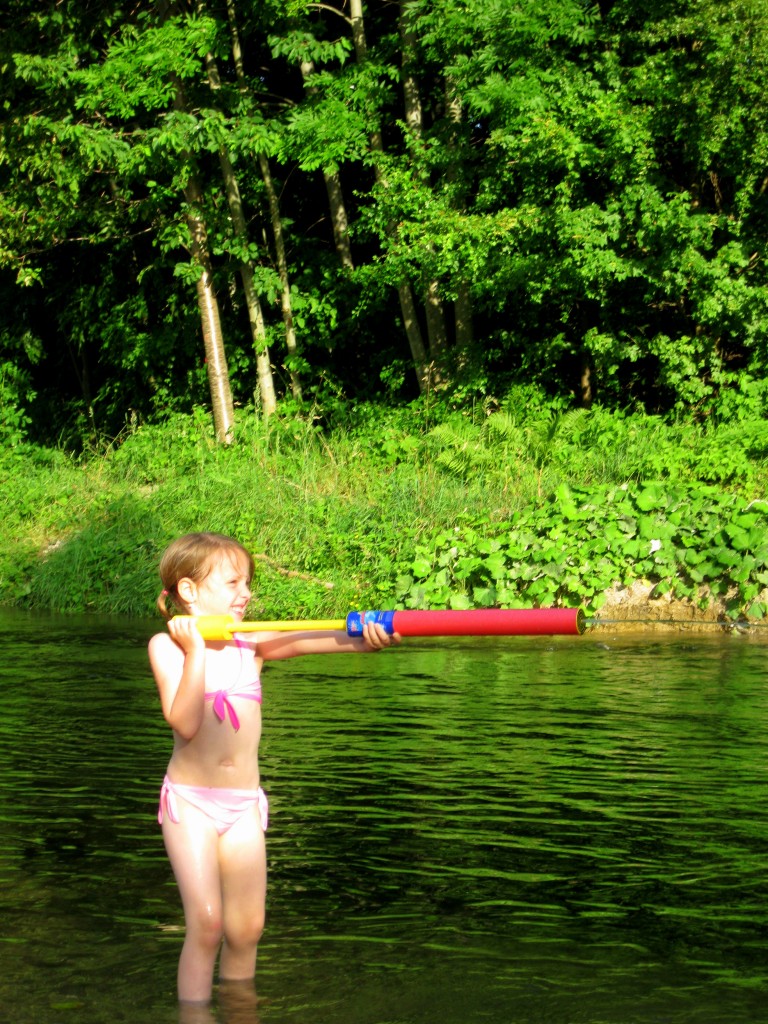 July 11th – Spending time with friends in two different countries and finally falling asleep in our own soft beds; it's good to be home!
July 12th – Opening a care package from a friend who somehow knew I needed to start the week with glitter and a good book.
July 13th – Watching an episode of Wipeout with the girls and cracking up together at all the good, clean painful, mud-splattered fun.
July 14th – Seeing the thrill radiating from Sophie as we watched Toy Story 3 in the theater.
July 15th – Sorting photos of our trip, each click a newly-minted memory.
July 16th – Taking the afternoon off to read a fantastic book guilt-free.
July 17th – Cracking up as my fearless husband swatted wasps out of the air so his much-more-fearful wife could enjoy her evening outdoors.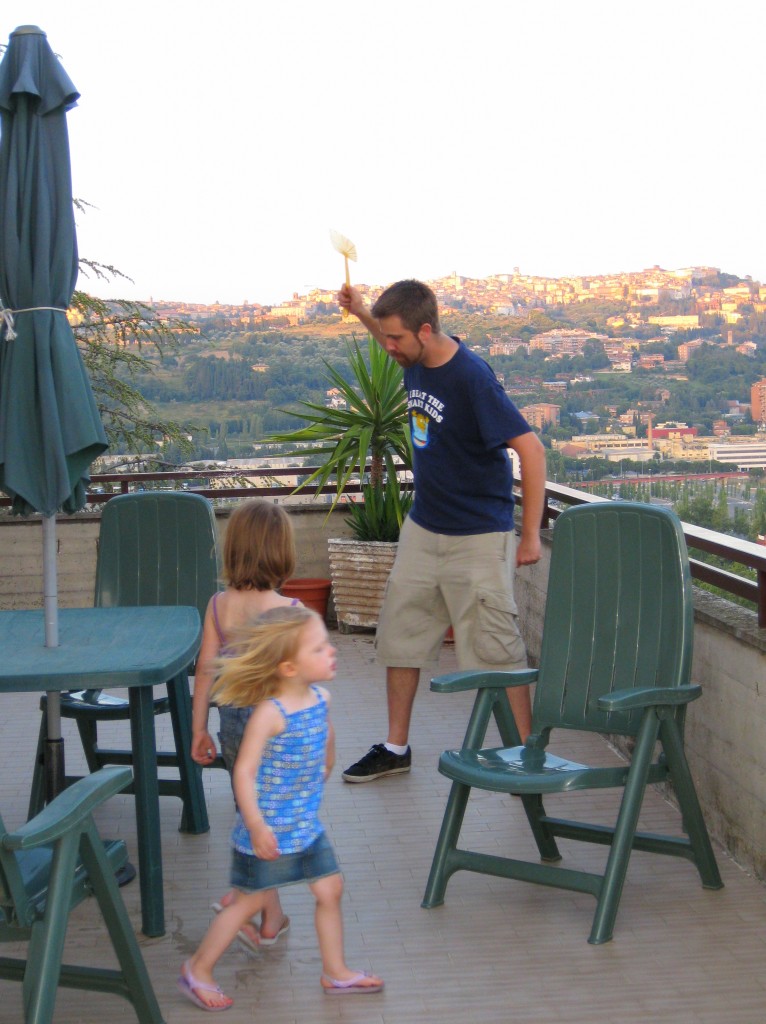 July 18th – Hosting a pool party only hours after setting up the girls' inflatable pool… and it being a smash hit!
July 19th – Joining in the girls' silliness in the pool and remembering the magical combination of water and children's imaginations.
July 20th – Driving through a gold-tinged evening with the windows down and the music up—one of my favorite simple pleasures in the world.
July 21st – Filling an even trillion bottles with bright pineapple limoncello with Dan and thrilling to think of the friends who will enjoy them at Christmas.
July 22nd – Beating the heat with popsicles and pools and realizing I don't miss air conditioning anymore.
July 23rd – Modeling my old ballet gear for my star-struck girls and dancing the morning away with them.
July 24th – Bobbing around in the turquoise waves of the Adriatic with my little fish of a Natalie.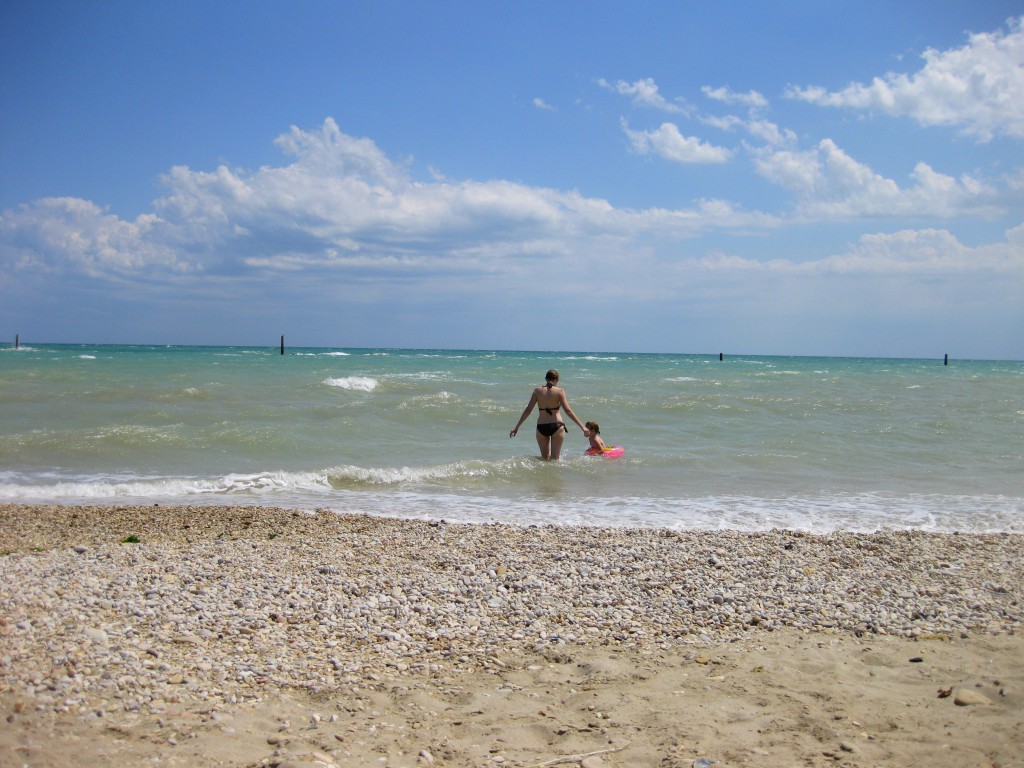 July 25th – Chilling in our friends' Brazilian hammock in the beach breeze.
July 26th – Playing airplane (now with turbulence!) with the girls until my legs gave out and we were all breathless with laughter.
July 27th – Doing my first reading lesson with Natalie and catching the infectious joy on her face as she read "Zac the Rat" cover to cover on her own.
July 28th – Doing my second reading lesson with Natalie and discovering the joy hadn't worn off.
July 29th – Picking richly brown coriander seeds one at a time from June's cilantro patch as my thoughts shifted from salsa to pickles.
July 30th – Impulsively inviting friends over for games… and having them accept just as impulsively.
July 31st – Finally getting all the photos from our Scotland trip captioned and neatly distributed online; it's so good to be done!