Well hi there. Coming back here after nearly a week of radio silence feels like exhaling after a long dive, and it's so nice to say hello again. How are you? (Yes, you!)
Here's what happened: Dan came home from two weeks of business travels, and the moment we finished kissing hello, I shoved the children in his direction and started writing like a feverish monk for a project I was already supposed to have completed. (Note to self: Preschoolers and deadlines don't mix.)  I toyed with the idea of reposting some old entries on here, but then I wondered if that would seem presumptuous, and then I was sure it would. I only know how to fight off one source of self-doubt at a time, so I chose the project. Be sure, though, that I thought of you often.
I also did a bit of this: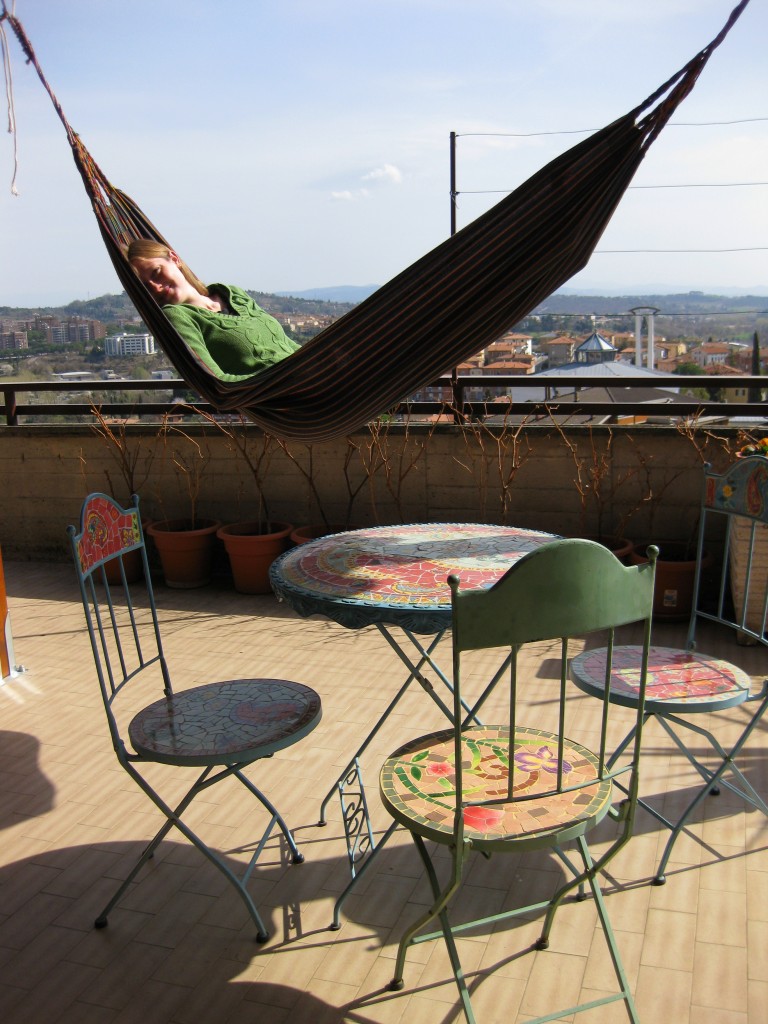 …because some things are best celebrated with hammocks, and spring is one of them.
~~~
How did you welcome spring this year? Does it even feel like spring yet where you are? If so, are you in a celebratory mood? If not, would you like to come visit? We have hammocks.