The weekend before last, spring burst overhead like a cosmic dandelion puff. Sunbeams settled on our noses, songbird gossip tickled our ears, and last year's snapdragons made a grand re-entry if only to outdo the wild daisies carpeting our town.
It was terrifying.
The first good weather of the year, see, held me accountable to a promise I'd made to Dan: that I would let the girls out to play. As in, by themselves. Without any form of parent nearby. At the little park which is only partially within sight and earshot of my window and which has a second street exit within neither.
I promise you that I have worked hard to curb my paranoid instincts about mothering. My imagination has always been a worst-case scenario handbook with an apocalyptic bent, and each of the girls has toddled at least once within a hairs breadth of tragedy; by all logic, I should be a vigilante-helicopter mutt of a mom. I try not to let the crazy limit my daughters' development though, which is why I agreed that this would be the spring of going out to play. But oh, friends… the disasters that played out in my mind as soon as the girls left my sight. They were kidnapped at least three times a minute during that first hour.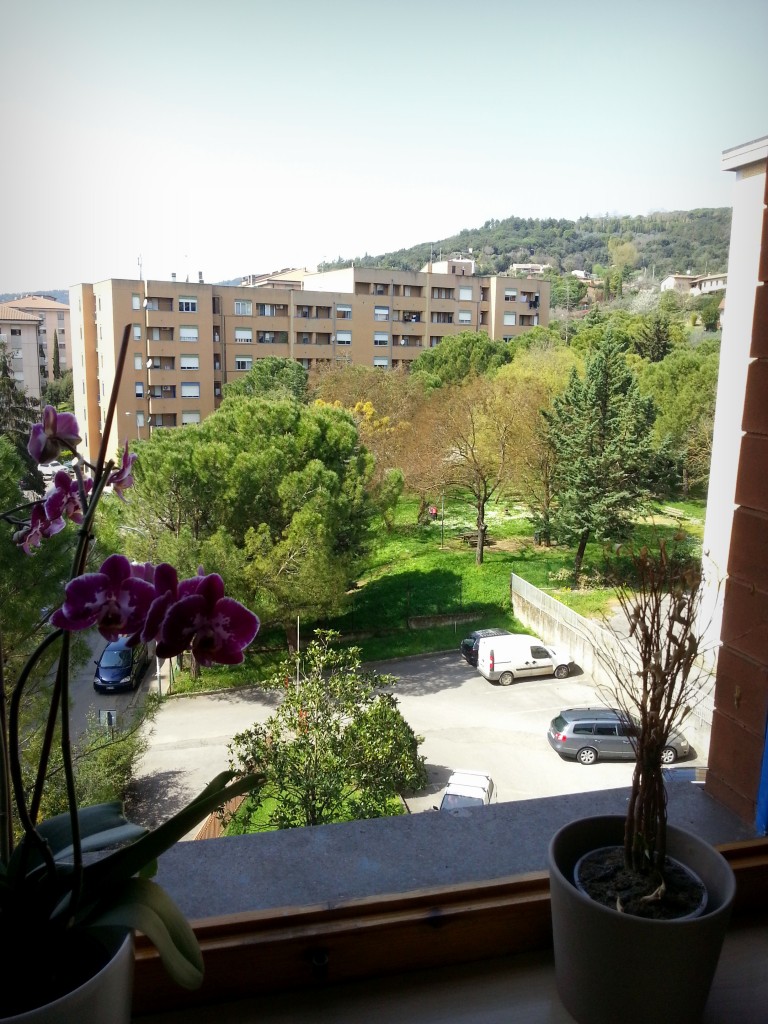 (That tiny speck of pink in the park is my heart walking around outside my body, NBD.)
The girls went out to the park every afternoon of the week, and while those accumulating hours of non-tragedy helped bolster my resolve, they still weren't easy for me. Villains and bullies and natural disasters lurked in my peripheral vision every time I peeked out the window. I kept running a cost-benefit analysis on the girls' independence; did their healthy development really outweigh the risk of whatever [unlikely] [but unspeakable] evil could befall them out there? Could I live with myself if something happened?
I don't have any easy answers yet—and probably never will—but a little trip we took yesterday helped put things into perspective for me. The four of us were sitting around the Sunday lunch table feeling worn down and antsy from our week when we decided the only thing for it was to hit the road. Half an hour later, we were merging onto the highway, and half an hour after that, we were winding up to a little town we'd never visited before. No maps, no guidebooks, no agenda whatsoever (aside from gelato, which is my goal in everything).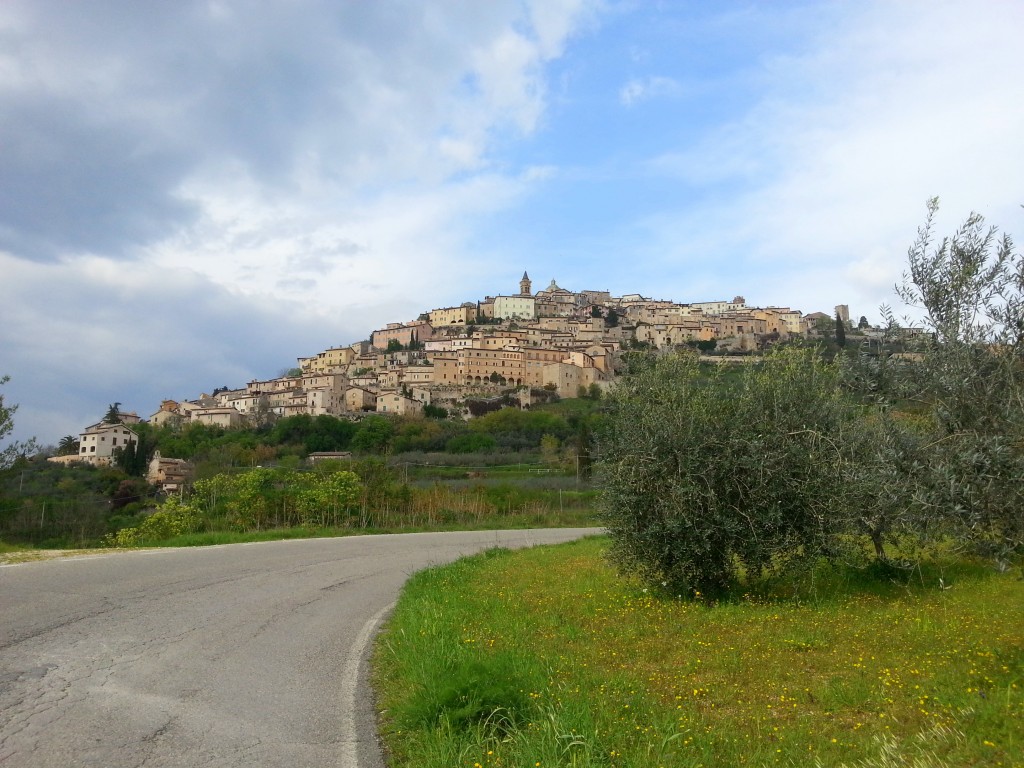 We only stayed an hour, but it was a gorgeous, living-out-loud kind of hour. Downtown Trevi is laid out like some kind of medieval maze, and we took turns choosing which direction to explore. The girls didn't want to speak Italian—"We're tourists today!"—so we snapped pictures and skipped and called to each other like the boisterous Americans we still are. I couldn't stop grinning. Exploring like this might just be my favorite way to experience the world.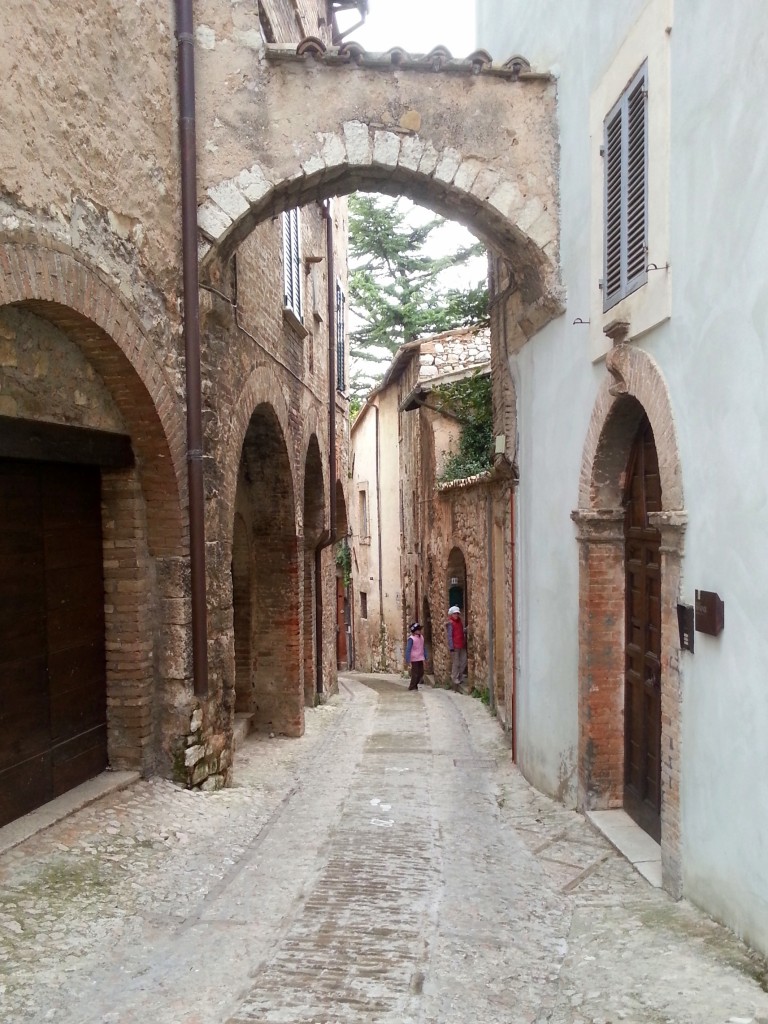 It always has been, too. The way Natalie and Sophie were running down stone tunnels and peeking into courtyards of olive trees yesterday is exactly how I used to run down creek beds and peek into dogwood thickets as a kid. The neighborhoods I lived in growing up were so much bigger to me than they were to adults, who always let themselves be limited by things like road signs or propriety. I wandered and scouted and burrowed and built and destroyed and imagined and braved. My knees were perpetually scraped. I couldn't wait to go outside. Knowing that there was a dangerous element to my explorations had only sharpened the experience for me, a sprinkle of chili on my chocolate.
I watched the girls bound up a twisty side path and thought of an article from The Atlantic that my friend Dunny sent me a couple of weeks ago. It's long but well worth the read if you're fascinated by this latest generation of overprotective parents (myself included) and how our preoccupation with safety might not be the best thing for our kids. The article features a playground in North Wales that is set up more like a junkyard than anything; old tires, mattresses, and tin drums are at the kids' disposal, and a playground supervisor only intervenes in the case of actual danger—say, if a kid's fire gets out of control. Do you know how much I would have loved playing there? Exploration and imagination were always far more thrilling to me than regulation-height swing sets; I suspect they are to most children.
I wrote in a recent post how I owe every joy of my adult life to the high level of independence granted me. This is not an exaggeration. Being able to chart the terrain of my own life from a young age is why I live in Italy today with an entrepreneur husband and two little girls who think anything is possible. Our life is full of unknown turns; we rarely know where the next month will take us, and sometimes our choices feel as helter-skelter as our wanderings through Trevi yesterday.
There is so much joy in a life of adventure though. The reality of risk heightens our senses, keeps our prayers earnest, and reminds us to appreciate. The low times provide contrast for the highs, and we learn as we go. We cultivate grace as a survival skill. We do our best to trust and to keep on trusting that we're not doing this life alone, that divine love is holding us as surely as the ground beneath our feet. We look forward to new experiences, new places, new reserves of courage on tap.
I don't want to be painting our lives too glibly here. If I were writing this on a day when our bank account was drip-drying, for instance, or when bureaucracy had us in a stranglehold, I would tell you how I sometimes petition the universe for boredom—just a little predictability, just enough of a nice stable rut for me to catch my breath. I know the truth though: living greatly means risking greatly. And the question I'm left with on this side of our weekend is… Could I live with myself if I didn't let my girls experience this for themselves?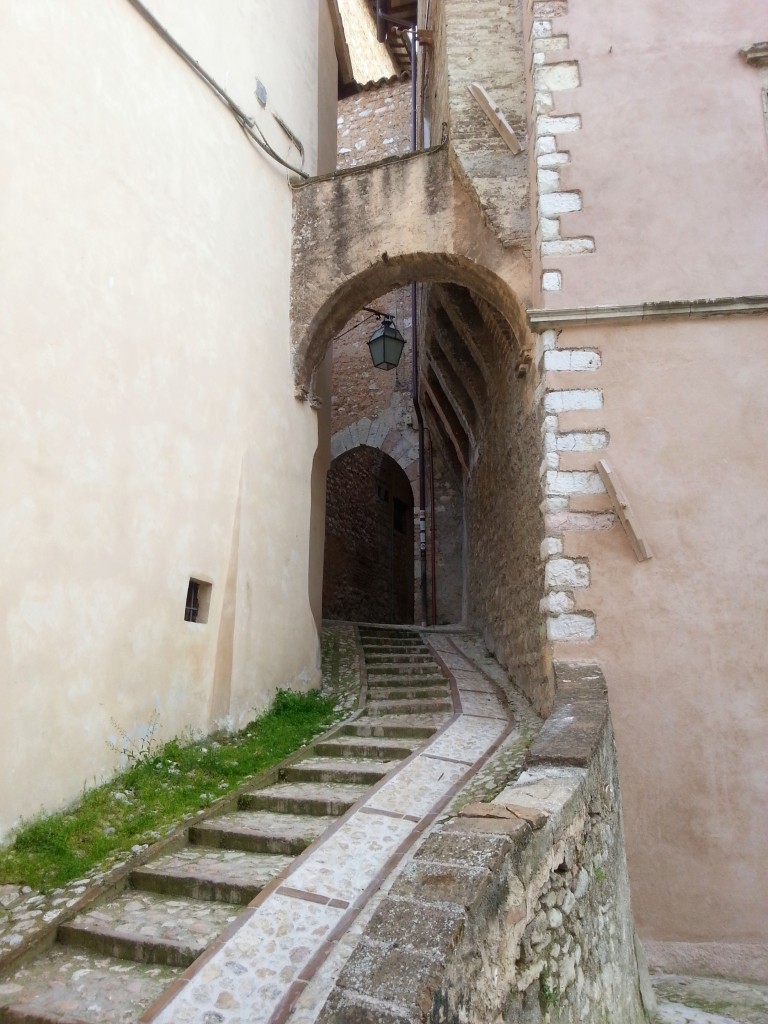 —
Your turn! How do you cultivate a sense of adventure in your children? How much independence do you think is appropriate? Do you have any tips for parents like me who can't help imagining sinkholes and trolls under the playground slide? The idea behind this Open-Source Parenting series is to share our collective wisdom for the good of all. I've learned more from other parents' stories than I have from expert advice, and I'd wager you have too, so let's continue the conversation in the comments below or over on Facebook. I'm looking forward to hearing your take!