Hey kids, it's time for a pop quiz!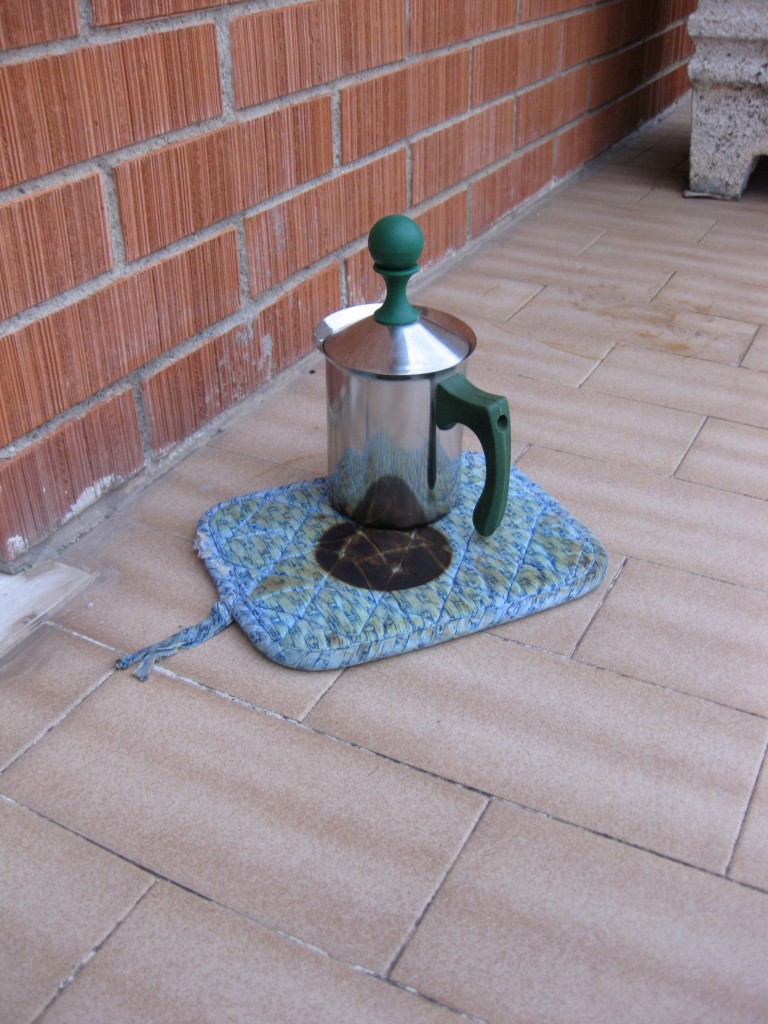 This milk frother is sitting on our balcony because:
A) In impressive disregard for the natural laws of quilted fabrics, it got so hot on the stove as to burn a hole through the pot-holder, and it was moved outside in my fear it would burn the kitchen down as well.
B) In my bleary pre-10:00-a.m. haze, I forgot both to add the milk and to remove the plastic frothing mechanism before putting it on the stove, and it was moved outside so as not to kill my family with the toxic fumes.
C) It was not the first but the second disastrously failed cappuccino attempt of the morning (don't ask about the espresso machine), and it was moved outside so the sight of it would stop making me cry into my orange juice.
D) All of the above.
Some mornings are just better left alone.