Once upon a time, my husband suggested we pack up our preschoolers and drive to Ireland, and I made the mistake of laughing. Several thousand kilometers, one hurling match, and a collection of impossibly beautiful memories later, I had to concede—the man knows a thing or two about dreaming. (He also knows a thing or two about teasing his pessimistic wife until she can't remember what she was protesting in the first place.) The next year when he suggested we pack up our kidlets and drive to Scotland, I remembered not to laugh, and I hardly blinked when Portugal showed up on our road trip radar this summer. We wouldn't have experienced any of our family adventures to date without Dan's creativity and optimism, and I've learned better than to doubt his big ideas.
Not that I don't still try.
For example, when he recommended I give notice at work so that I could devote the first half of the new year to writing a book, I laughed. After all, we're a two-freelancer household now, and as delightful as it sounds to trade in teaching for typing, we wouldn't last long on a one-freelancer income.
And when he suggested raising the funds to make it possible, I rolled my eyes. I mean, we're barely a month away from 2012 (!!!!) , and these things—if they are actually possible and not just hopeful delusions—take time.
And when he insisted that we could launch a website and a Kickstarter page the same weekend we were hosting Thanksgiving dinner for a houseful of friends, I choked in an extremely dignified and ladylike way on the cheesecake batter I was swiping. Because……no. Just no.
Evidence A: 31 lb. turkey
Evidence B: Chronic fear of taking risks, relying on others, and/or getting my hopes up only to have them dashed against the cold hard face of reality
It turns out that the moral to this story is the same one which Dan has been gleefully reminding me of since Ireland: "Thou shalt not doubt thy husband." For all my skepticism and worry and spontaneous freak-out sessions, I am completely thrilled (and probably more surprised than anyone) to be announcing…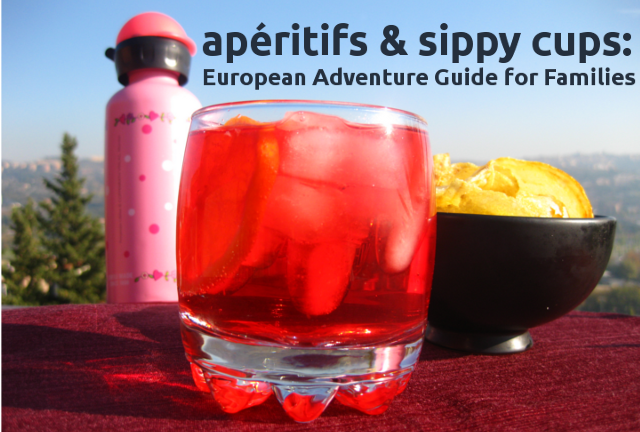 (I'll wait while you check out the video; can you tell it was a blast to make?)
In case you're not familiar with how Kickstarter works, we have until the evening of December 23rd to raise $10,00 in support. ($10,000 because that's the minimum I'll need to replace my current income for half a year, and December 23rd because we're insane.) If the total pledges meet our financial goal by its deadline, our book will be funded, each contributor will receive rewards and lots of warm fuzzy feelings, and creativity will live long and prosper in our household. The mere possibility of it is buzzing like caffeine through my veins. I am so excited about writing this book that I'm having trouble focusing on other, less important concerns right now… such as food. And sleep.
I've already waxed epic about the book's background and content on the Kickstarter page and our shiny new website, so I'll let you head over there in a second. I just wanted to end by thanking all of you who have relentlessly encouraged my writing over the years, all of you who are willing to pre-order a book on Kickstarter (or simply spam everyone you know with constant and increasingly annoying reminders to check out our project), and all of you like my husband who see awesome possibility where I would just roll my eyes and continue eating cheesecake batter. Thank you, thank you, thank you.
And now, it's about time I started getting my hopes up.