From the time I stumbled across D.L. Mayfield's writing a couple of years ago, her perspective has intrigued and challenged me. Her blog was the first place I came across the term "downward mobility," and her conviction that Jesus's teachings and the American dream might be at odds has set off powerful ripples within my own thinking. Through her writing, she draws those on the margins of society into the middle of the picture, over and over until readers can't help but start to see the world differently. In short, she's a game-changer. I'm honored to be sharing her space today with a cross-cultural redemption story that has become my favorite earworm; join me there for the rest, would you?
~~~
When Marcus Mumford and his band of indie folk-farmers hit the scene back in 2010, I had never heard the term hipster. I didn't know suspenders were the new rubric of cool; I just knew that their music spoke to me, that Mumford's "newly impassioned soul" plucked the strings of my own longing for a full-volume life. I queued up Sigh No More and played it on repeat for the next six months. Chances are, you did too. The album peaked at #2 on the Billboard 200 and was the third most downloaded album of 2011. Everyone, it seemed, was getting his or her British bluegrass on.
But this story isn't about Mumford & Sons. It's about an almost impossibly obscure group of musicians from rural India who recorded an untitled EP with them.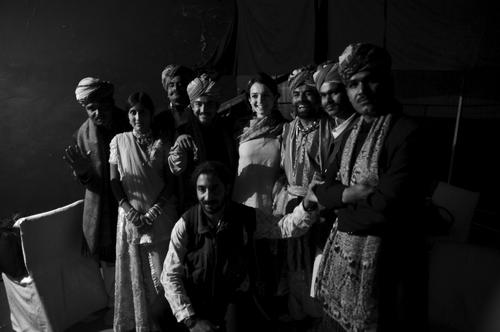 Image from last.fm user rahsa
They went by Dharohar Project (pronounced "Dah-RHO-har"), and the only thing I knew about them was my own disappointment. I'd been hoping for a fresh dose of the barn-dance rock I'd been cycling through my stereo—not the wailing and twanging I associated with traditional Indian music. I gave the MP3 samples a once-over, but they only confirmed what I already knew: Jaw harp just wasn't my jam.
…
{Continue reading over at D.L. Mayfield's place}