It's been an up-down kind of week, the way school breaks usually are for me. I love getting more quality time with my girls, but I tend to flail like a shipwreck victim when I find myself in a patch of undesignated hours; their fluidity makes them frustratingly difficult for me to shape. My brain doesn't help matters either. In typical overanalyzer fashion, I've worried while sitting down to write that I'm not making enough of the social opportunities this week, then worried while hanging out with family and friends that I'm not holding on to myself. I've even worried in my sleep that I'm not using the wee hours of the day to best advantage. Occupying my own head can be exhausting, and sometimes the only way to get out of it is to inhale the wide-open air.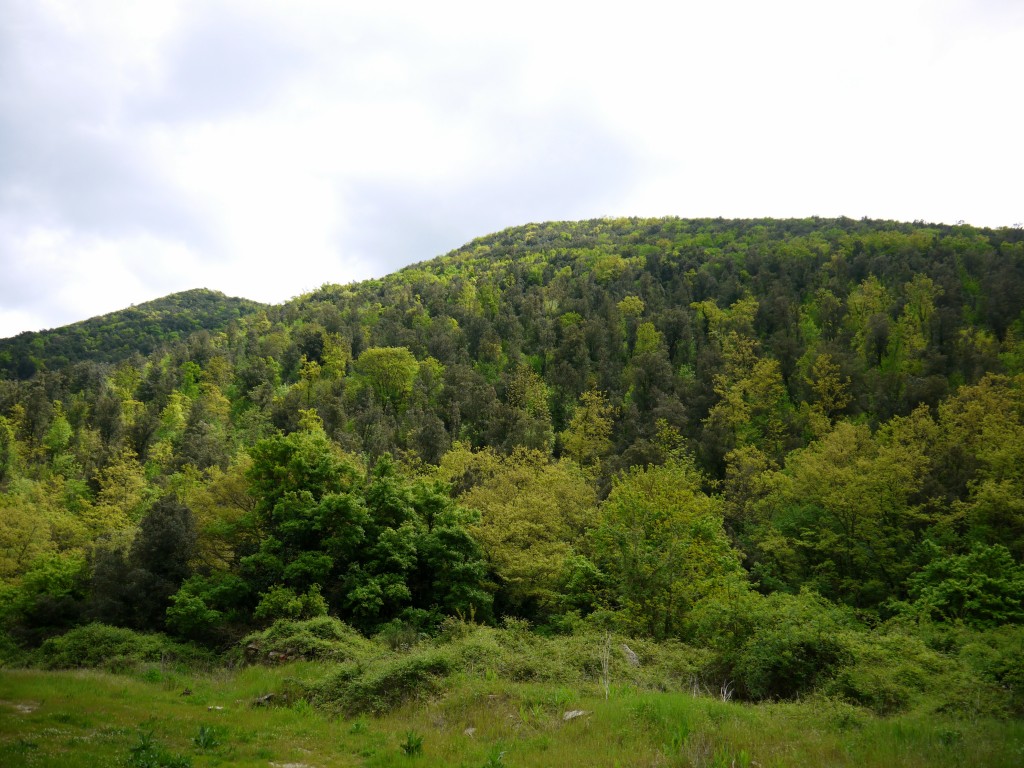 Dan, the girls, and I piled into the car yesterday with no plan beyond the picnic lunch we'd packed and a vague swath of map where we hoped to eat it. Fifteen minutes later, we turned down an unmarked dirt road on a whim, and five minutes after that, we were piling out of the car at a trailhead as if we'd always planned it that way. (Dan calls this style of travel "going crazy," and it consistently defies my expectations by turning out well. Fantastically, even.)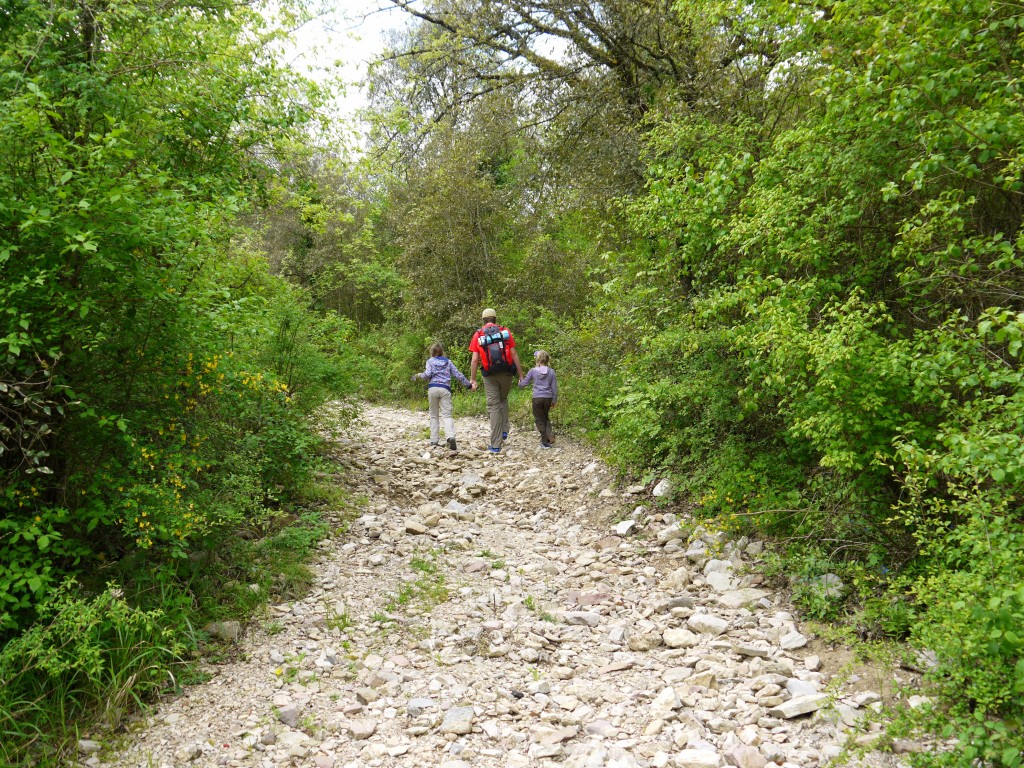 For the next few hours, we hiked… and by "hiked," I mean that we picked bouquets of riotous color, chased orange-winged butterflies in circles, performed scientific experiments, lingered over aperitifs, speculated on what was living in nearby hidey-holes, blew clouds of dandelion wishes, picnicked, combed the treetops with binoculars, peeked under rocks, picked more flowers, and occasionally walked forward a few meters. This is our girls' version of hiking, and it's one of my favorite things in the world. When I'm out in nature with them, I can't help noticing it—all its colors and textures and idiosyncrasies, all the little nuances of life. And in the quiet of noticing, I remember how to breathe again.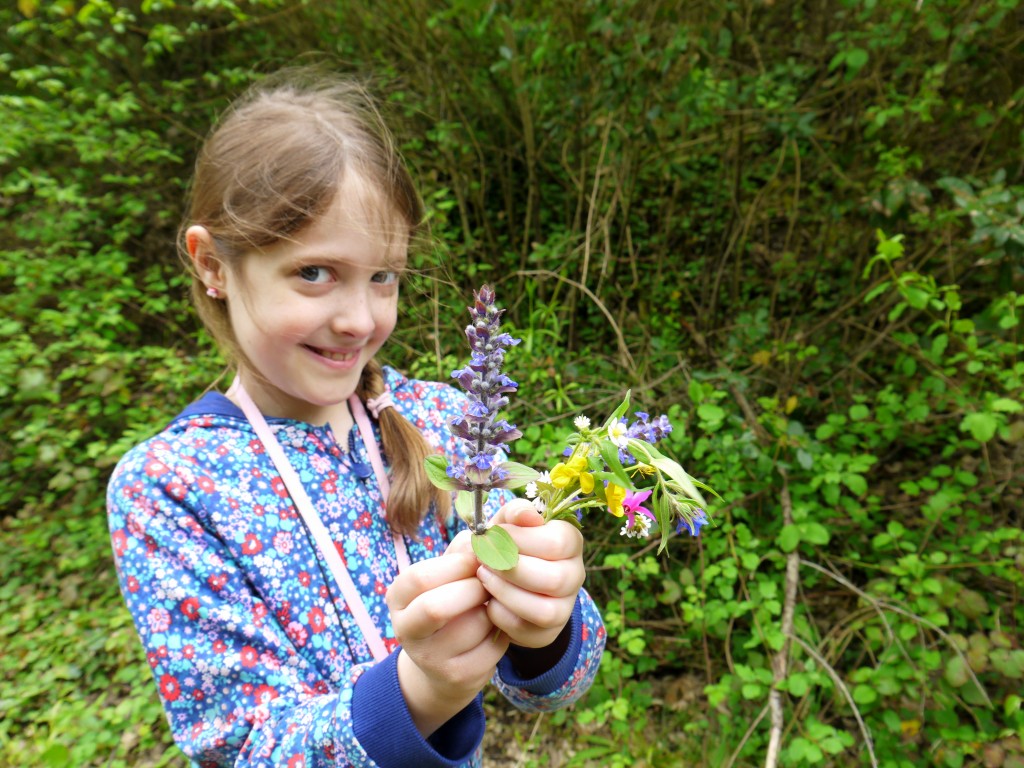 Today, I'm back to my struggle against time and that will o' the wisp called balance. As much as I wish that moments of tranquility would act as a freeze frame for my soul suspending me permanently in the center of who I want to be, my mind is always waiting to snap worry back into focus. Did I sleep in too long this morning? Is the day wasted? Are the girls getting enough attention from me? Should I be doing housework right now? When should I work out? Is it even worth trying to stay in shape? Why can't I write faster? Quick, the day is slipping away! For better or for worse, I am yoked to a mind that requires me to fight for my tranquility.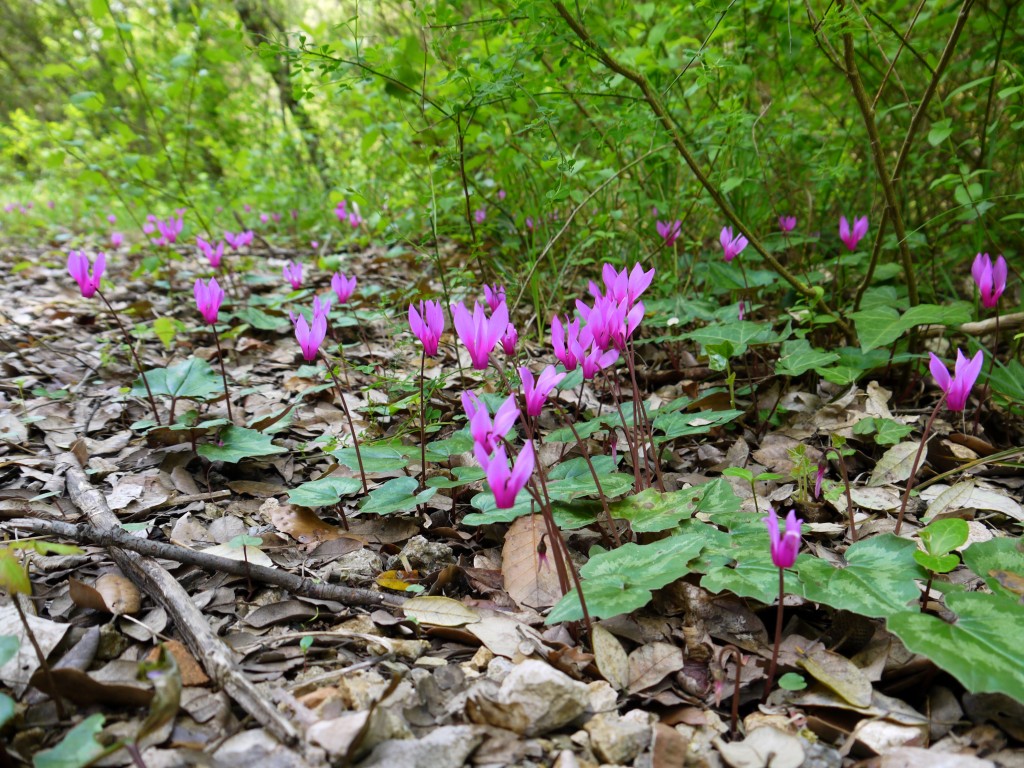 The difference today is that the fight feels fair. Yesterday's breeze still blows through my perspective loosening clods of resignation and despair. My breath is not confined within the parameters of worry; I have enough space between my ribs now to stretch into confidence and peace. I'm delegating these few slippery hours in the pursuit of joy rather than the placation of guilt, and I find it telling that the one piece of housework I opted to do today was laundry.
After all, if I didn't wash our hiking pants, we wouldn't be ready to go crazy again tomorrow.